K3's own Aly Breeman took to the stage at Directions – here's what she talked about!
As the product manager for K3 Pebblestone, Aly was instrumental in transitioning the fashion wholesale solution from a traditional, one code base, on-premises platform into the extension, code base cloud solution it is today.
In collaboration with the product team, Aly shifted K3 Pebblestone from a NAV-based vertical solution, which had existed in the market for more than 25 years, into the new Business Central era – ensuring that the platform is fit for the next vicennial.
Aly first decided to sign up as a speaker at Directions following the Women's Lunch in Milan last year. After hearing all the wonderful women tell their personal stories at lunch, she realised that sometimes women need to be braver, step up, and tell their stories. This was when she realised that she should do exactly that.
Aly has since flown out to Hamburg for Directions and gave a fantastic presentation detailing her story. We then caught up with her to learn more about what she spoke about.
The title of your session is "telling a story as the driver for your product success." How did you come up with this title?
When creating software, I think it's important to compare the process to creating a fashion collection. For example, a fashion designer wants to see customers walking around while wearing their creations. I believe this is how software should be made – particularly when creating it for the fashion and apparel industry. This metaphor is not my own, but I find it most applicable. It was first mentioned by Mr. Damgaard, founder of Axapta, whose company was later acquired by Microsoft and is now known as Dynamics 365 Finance and Operations.
In your own words, how does one "tell a story" in software?
K3 Pebblestone is much more than the code itself. On the K3 Pebblestone product portal, we have a variety of content, ranging from documentation, videos, and the online academy, that explains everything the partners and customers need to know about the product.
In business language, the team explains which business problems are being solved. I believe that showing customers how the solution supports specific processes with actual demo data within the solution itself says much more than words can.
When creating a complete story, it's essential not to stop where the solution's functionality ends. If the story isn't whole, one must think outside of the solution and facilitate integrations. Often, the customer is far more interested in having their problem solved and are less concerned with how it is achieved. The key to this lies in having deep knowledge and people who have worked in the industry for many years, as these individuals speak the same language as the customer and know where the real challenges lie.
This is where the K3 Pebblestone product portal plays a vital role. The product team is empowered to tell their story directly to the customers in the same language they speak.
After all, what better way could there be to tell the story of K3 Pebblestone than by the team who created it?
Why shouldn't you use 'cloud' and 'on-premises' in your product name?
K3 Pebblestone on-premises already addressed the needs of larger businesses in this sector, which usually also require some element of customisation to align with their business processes. Therefore, when initially building and launching K3 Pebblestone cloud, K3 decided to offer both the cloud and on-premises solutions in parallel, segmenting the target markets accordingly.
Over time, K3 Pebblestone cloud became more mature, and soon after, partners asked if the cloud could also run on-premises since many of their existing customers were asking for this.
At this moment, we started to offer K3 Pebblestone cloud on-premises and moved away from the use of "cloud" and "on-premise" in the naming of the apps within our product offerings.
This decouples the deployment choice for a given implementation from the features we offer within the K3 Pebblestone app suite. K3 Pebblestone cloud became K3 Pebblestone gen. 2, and K3 Pebblestone on-premises became gen. 1.
What are the benefits of a vertical solution for partners and customers?
With continuous deployment, there is no time to have a lot of complex customisation, which increases the need for a vertical solution that fits the market's needs. That is the reason why the team is working closely with our partners to ensure we are limiting the amount of customisation they need to complete themselves.
By talking to our partners on a monthly basis, the team found that even the partners know very well which functionality is fit for the standard and which functionality is customer specific. After all, many of the requirements in the fashion industry across the partners and their respective countries are very similar.
How should you place customer feedback into the product roadmap, and why is this important?
I find that the best way to showcase the benefits of a cloud-based approach for both partners and customers is by comparing the adoption rate for new features between gen. 1 and gen. 2.
With the gen. 1 solution, it took at least a year before new features were adopted by the partners and implemented by customers. In gen. 2, new features are immediately used, and the feedback is also shared in the right way, which ensures the product team has the opportunity to adjust the released functionality immediately if needed.
How did you convert a NAV-based on-premises solution to an extension-based cloud solution?
The K3 Pebblestone product team began preparing for the cloud solution by identifying the business processes that such companies always need. Many of these are a subset of the functionality available in the larger K3 Pebblestone gen. 1 solution. However, the primary focus was identifying the right features for the target cloud market rather than insisting on only using features that already existed in the gen. 1 solution. K3 architected and developed the features from the ground up rather than converting features from gen. 1 to gen. 2.
While working on maturing the gen. 2 solution, we found that in the meantime, we also needed to convert the existing gen. 1 solution to the AL code base. We couldn't afford to let the larger customers wait until the team was ready to re-invent and rebuild the gen. 2 solution. How does that saying go? The shop needs to stay open while rebuilding or something like that.
The goal is to reach a level of functionality in gen. 2 that addresses the needs of all customers in our target markets, including larger customers who traditionally needed the gen. 1 product. This doesn't mean that all the functionalities will be converted. Functionality built 25 years ago in the K3 Pebblestone gen. 1 solution is not so relevant anymore for various reasons.
For instance, business processes have changed significantly over this period and require different solutions. That is why every piece of code is reviewed and rewritten to fit a modern cloud solution ready for the next 25 years. With the gen. 2 solution, the goal is to stay as close to Business Central's standard as possible, allowing other 3rd parties to connect to K3 Pebblestone easily.
The story of K3 Pebblestone gen. 2 is ultimately one of continuous deployment to ensure it is always on the latest version, within the cloud, and with no extra effort. This is a massive improvement since K3 Pebblestone gen. 1 upgrade projects could take months, if not years to complete. This also changes how partners work with the solution and their customers.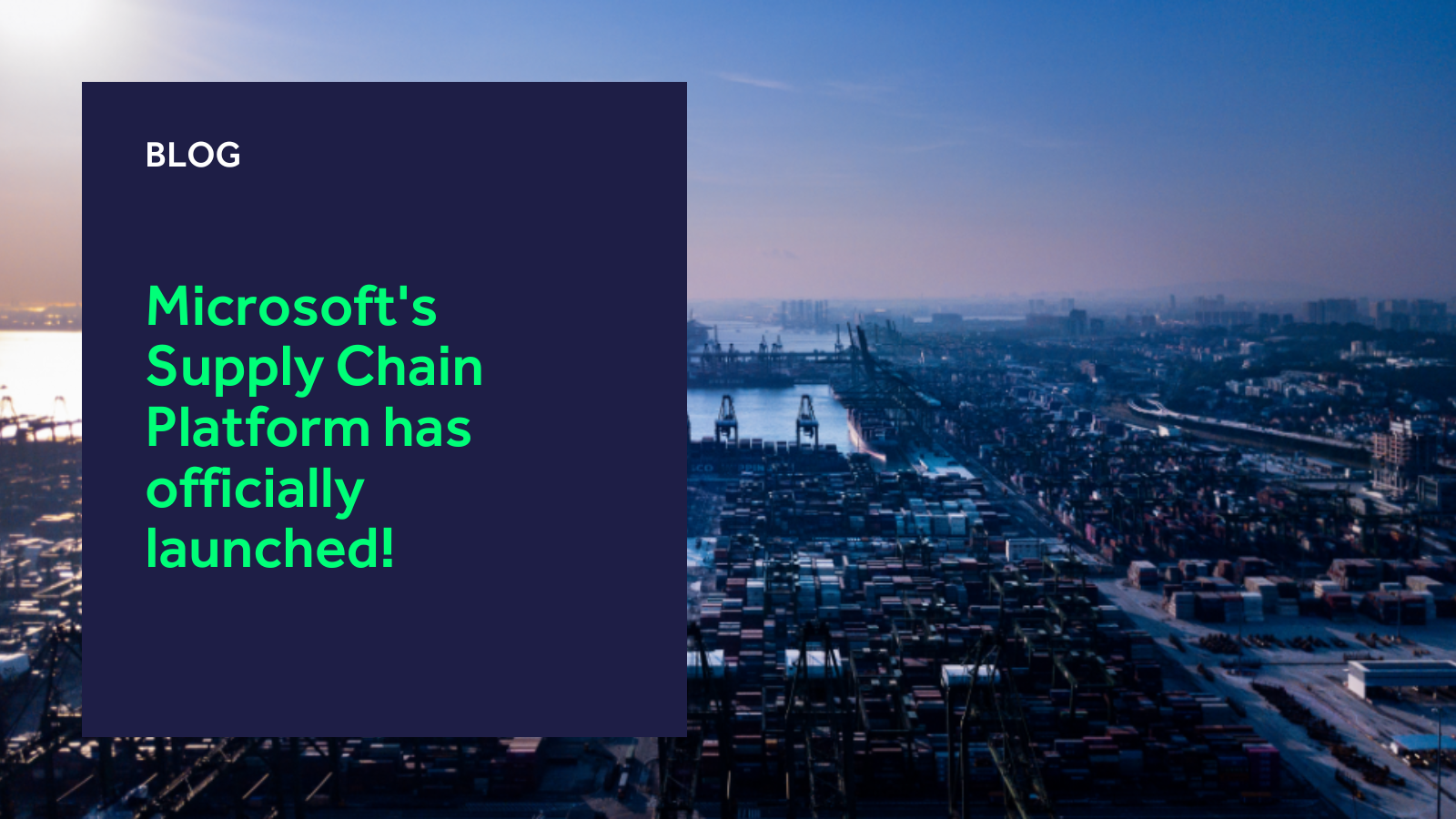 https://www.k3btg.com/wp-content/uploads/2022/11/MSFT-Supply-Chain-Platform-Blog-Header.png
900
1600
Jordan Heal
https://www.k3btg.com/wp-content/uploads/2022/03/K3_Master_Colour_RGB.svg
Jordan Heal
2022-11-17 14:58:04
2022-11-17 14:59:07
The Microsoft Supply Chain Platform has officially launched!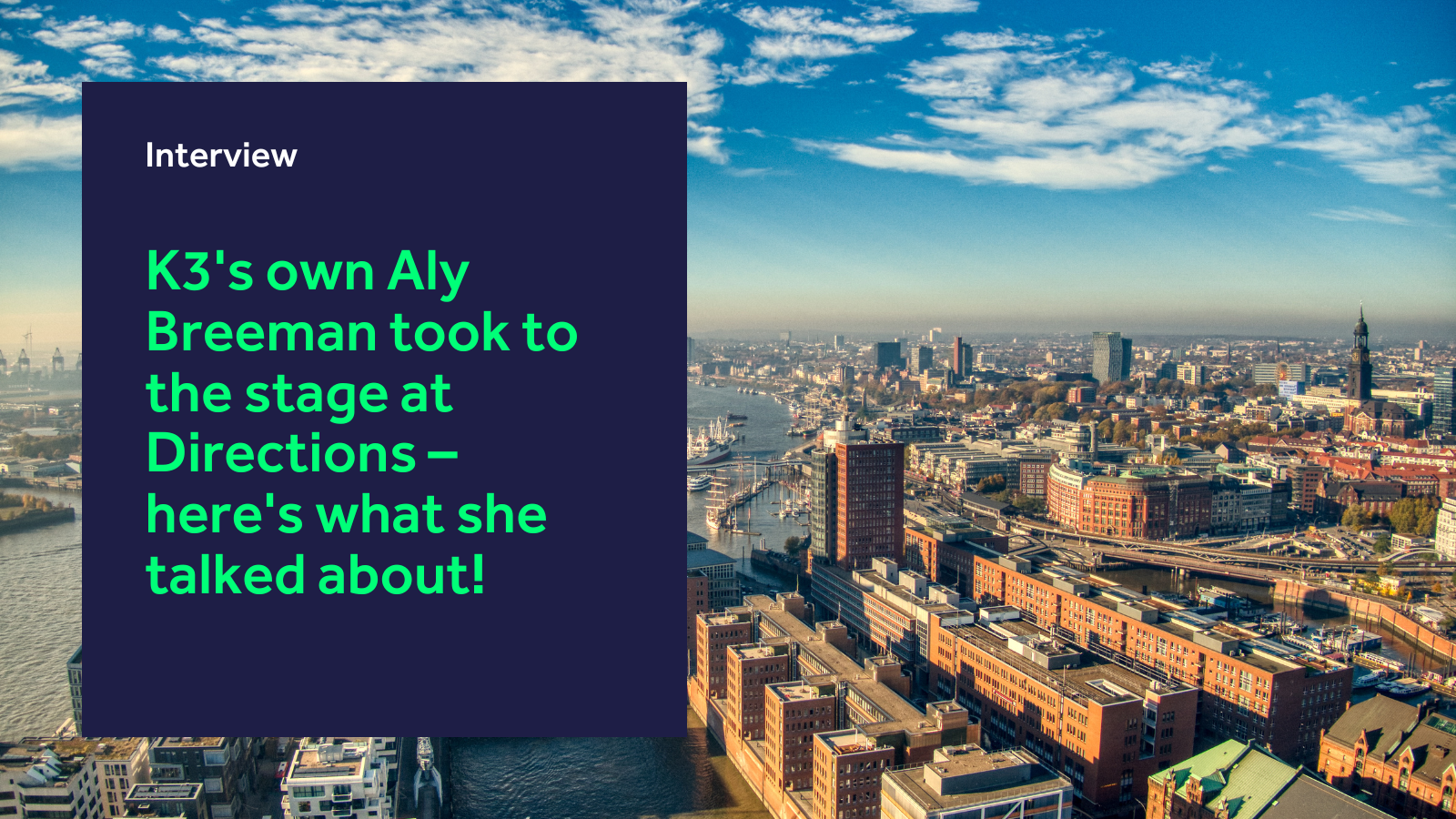 https://www.k3btg.com/wp-content/uploads/2022/11/Interview-with-Aly-blog-header.png
900
1600
Jordan Heal
https://www.k3btg.com/wp-content/uploads/2022/03/K3_Master_Colour_RGB.svg
Jordan Heal
2022-11-15 13:26:35
2022-11-15 13:26:35
K3's own Aly Breeman took to the stage at Directions – here's what she talked about!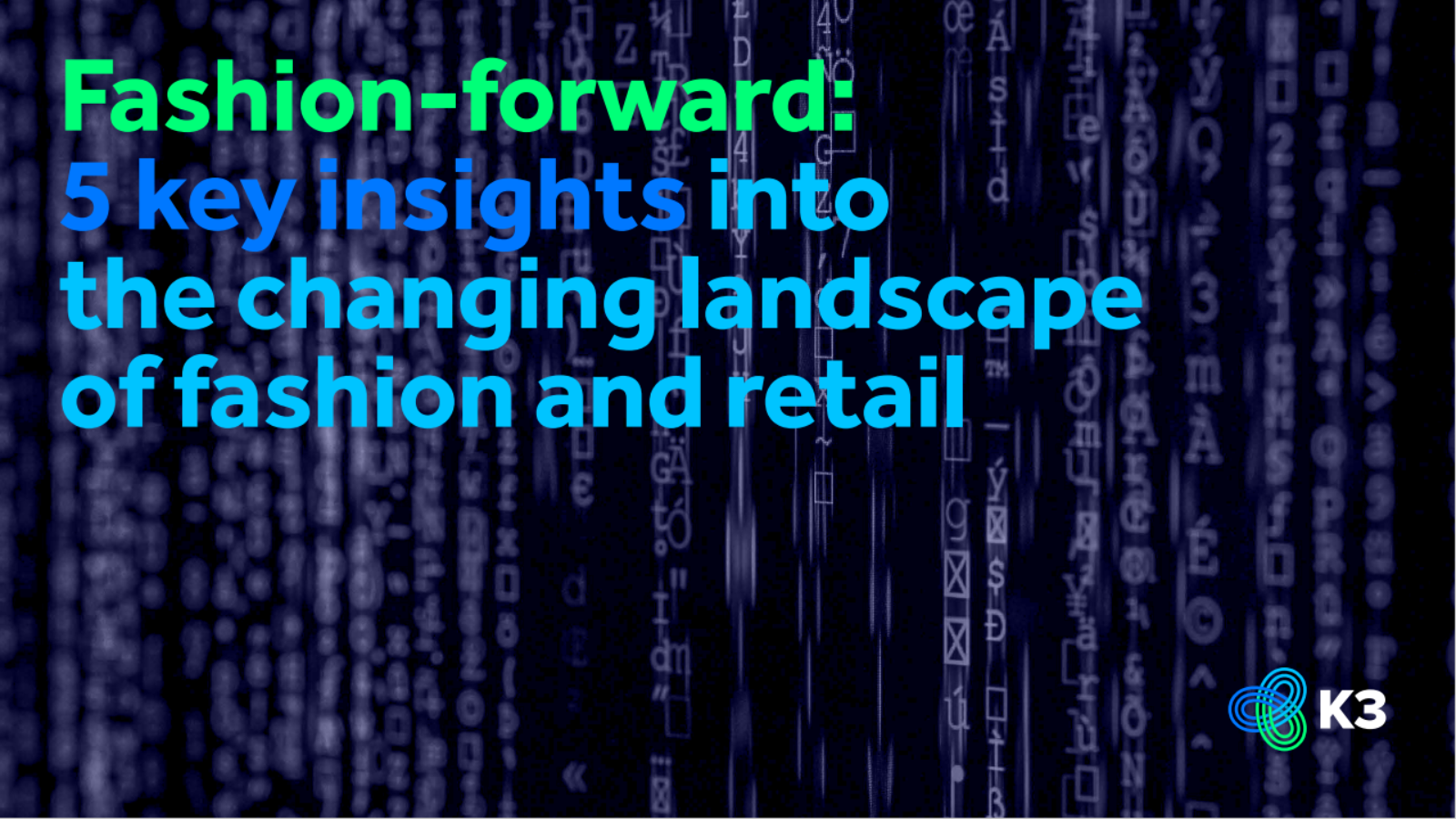 https://www.k3btg.com/wp-content/uploads/2022/10/Fashion-forward-blog-header.png
900
1600
Jordan Heal
https://www.k3btg.com/wp-content/uploads/2022/03/K3_Master_Colour_RGB.svg
Jordan Heal
2022-10-10 14:13:07
2022-11-09 11:47:38
Fashion-forward: 5 key insights the changing landscape of fashion and retail