Sustainability, CSR, and ESG: What's the difference?
As the fashion industry continues to search for solutions to reduce environmental impact, terms such as sustainability, Corporate Social Responsibility (CSR), and Environmental, Social, and Governance (ESG) continue to be banded around.
But with accusations of greenwashing across the industry as governing bodies clamp down on false claims of eco-friendly initiatives, knowing which term(s) accurately describe company initiatives can seem daunting for many businesses.
In fact, the practice of choosing not to publicise details of climate targets, a term now dubbed as 'greenhushing', is on the rise, with many companies refusing to publicly release their science-based net zero emissions targets. The growing trend of greenhushing is likely caused by fear of accidentally making false claims around eco-friendly initiatives.
That's why, now more than ever, it's important to understand the key differences between sustainability, CSR, and ESG, to help make informed decisions and avoid greenwashing.
Let's take a look at the Cambridge Dictionary definitions for each of the terms, before diving deeper into their key differences.
Sustainability: The quality of causing little or no damage to the environment and therefore able to continue for a long time.
Essentially, the notion of sustainability within a business model refers to the idea that a business has implemented practices in order to reduce its negative environmental impact. This could form any part of the process throughout the entire business model, from material sourcing right through to the delivery of the product to the consumer. For example, switching to biodegradable packaging, switching to renewable energy sources, and introducing a recycling programme are all examples of sustainable business initiatives.
CSR: The idea that a company should be interested in and willing to help society and the environment as well as be concerned about the products and profits it makes.
Typically, there are four main responsibilities of CSR: Environmental, ethical, philanthropic, and economic. Businesses that set out to champion any of these CSR responsibilities set realistic goals that can be self-regulated and shared easily with customers and stakeholders alike. Avoiding single-use plastics, paying all workers fairly, supporting charitable organisations, and balancing financial decisions with their overall effects on society are all key examples of the four CSR responsibilities, respectively.
ESG: A way of judging a company by things other than its financial performance, for example its policies relating to the environment and how happy its employees are.
Judged against a set of standard criteria, ESG offers definitive measures in which businesses can assess their Environmental, Social and Governance targets. For example, reporting on ESG would involve disclosing data pertaining how the business performs against its set targets, such as reducing pollution or improving employee wellbeing.
Whilst sustainability, CSR, and ESG do have some commonalities and ultimately centre around the shared objective for businesses to simply do better, the key differences are arguably scale, accountability, and disclosure.
Sustainability goals can range from small and every day improvements, such as implementing staff policies to reduce unnecessary printing, to larger scale transitions like re-evaluating the entire supply chain. And the scale of the sustainability efforts ultimately depicts how the claims of the sustainability initiatives are verified and reported on.
CSR goals primarily require a qualitative method of self-evaluation, with brands often held accountable by stakeholders and employees.
ESG goals, on the other hand, follow a more quantitative form of evaluation, with claims assessed by external governing bodies. Brands are held accountable by the associated governing bodies, with some legislation already in place requiring brands to publicise this kind of data.
The major link between the three is that all require some level of transparency and traceability. Whether or not brands publicise their sustainability, CSR, or ESG initiatives, they still must have the tools in place in order to either self-assess their claims, or provide the evidence to external assessors.
Thankfully, the technology already exists to help businesses ensure they can keep on top of their sustainability, CSR, and ESG objectives.
For example, our K3 ViJi solution enables brands and retailers to collate and automatically authenticate ESG data throughout their entire supply chains to ensure they're compliant with sustainability legislation.
If you'd like to learn more about K3 ViJi, feel free to drop us a line today.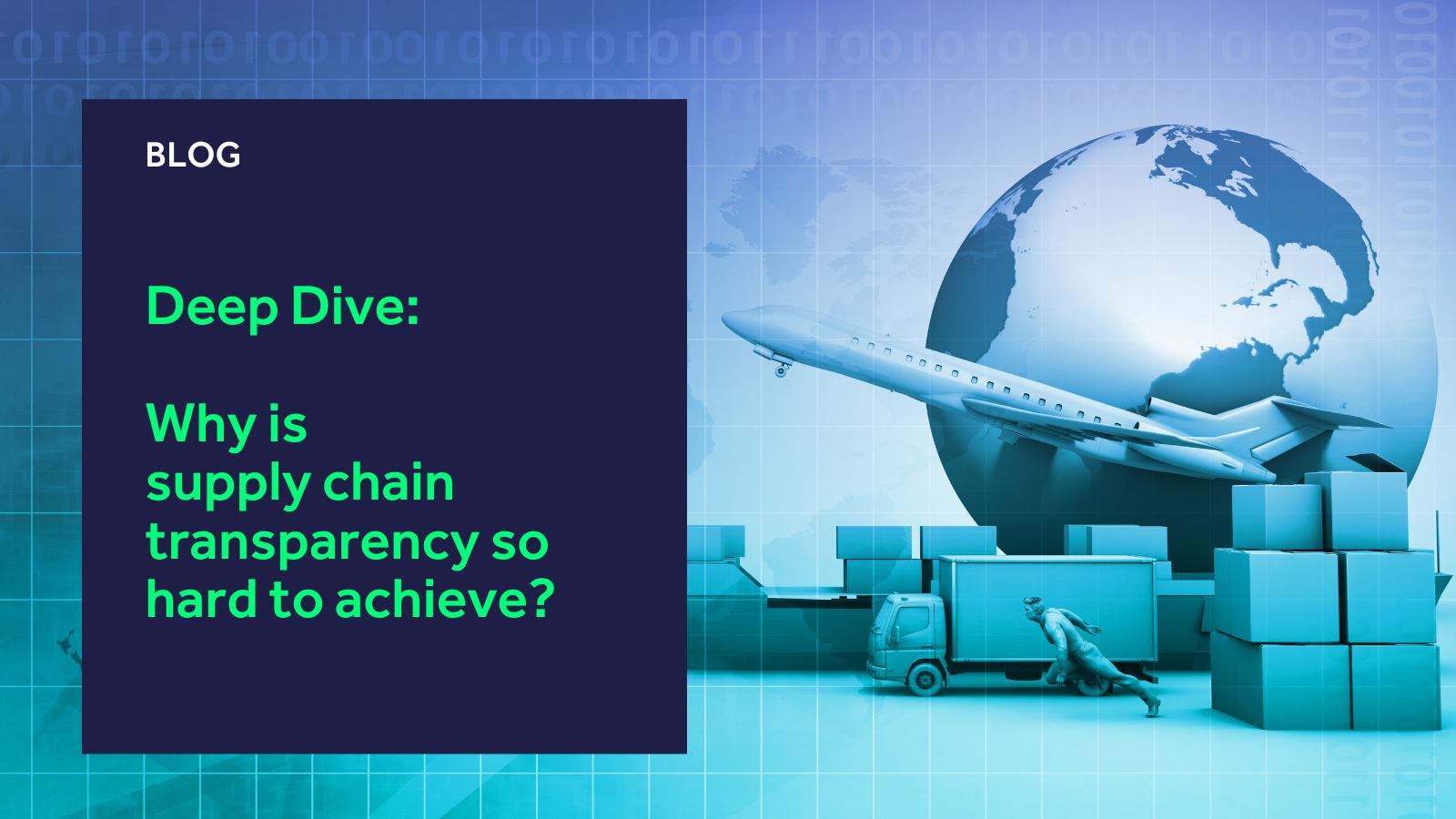 https://www.k3btg.com/wp-content/uploads/2023/08/Supply-Chain-Transparency-Blog-Header.png
900
1600
Jordan Heal
https://www.k3btg.com/wp-content/uploads/2022/03/K3_Master_Colour_RGB.svg
Jordan Heal
2023-08-09 13:31:06
2023-09-14 14:09:01
Deep Dive: Why is supply chain transparency so hard to achieve?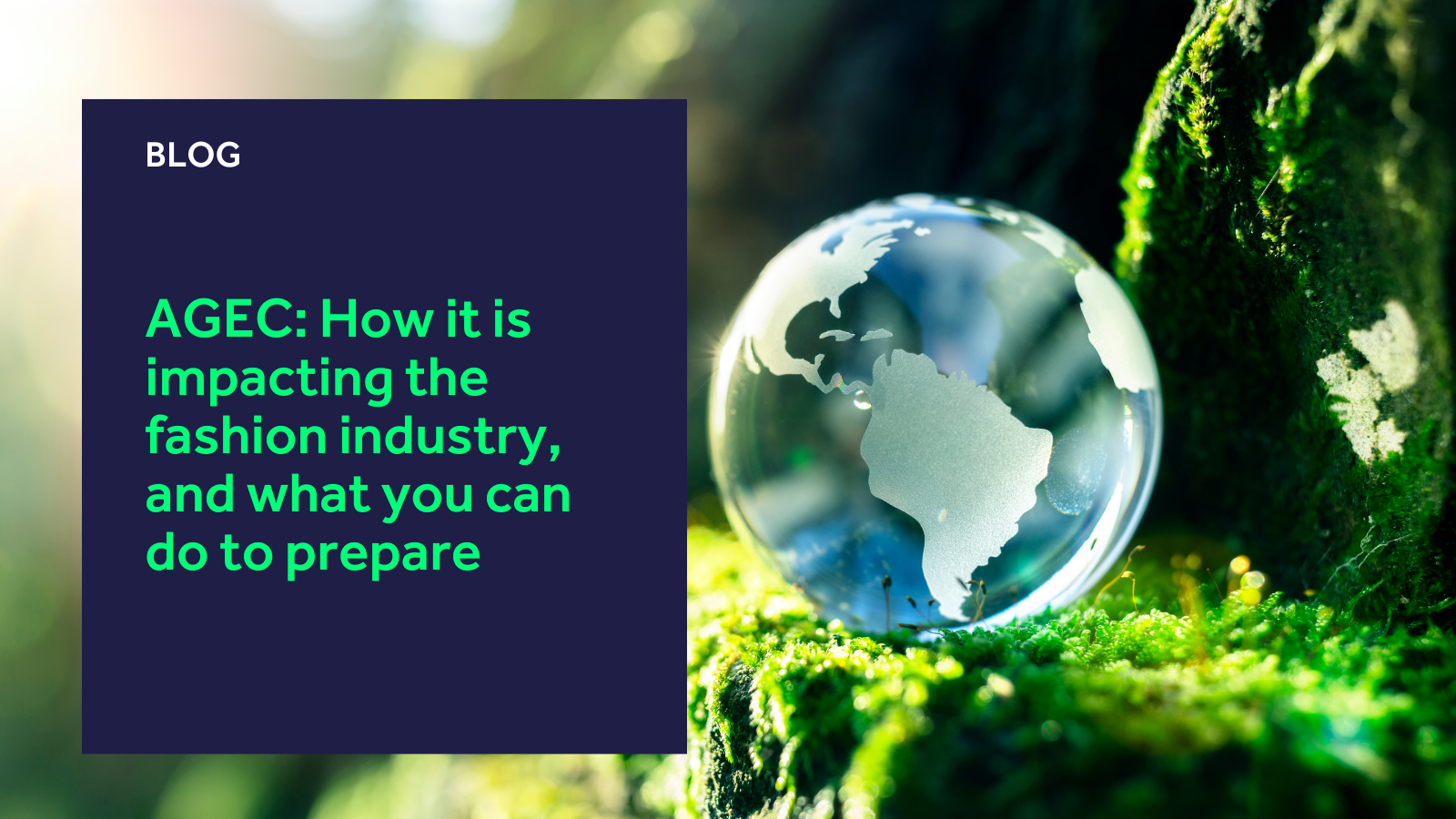 https://www.k3btg.com/wp-content/uploads/2023/04/AGEC-blog-header.png
900
1600
Jordan Heal
https://www.k3btg.com/wp-content/uploads/2022/03/K3_Master_Colour_RGB.svg
Jordan Heal
2023-04-26 15:34:18
2023-04-28 10:03:03
AGEC: How it is impacting the fashion industry, and what you can do to prepare