Deep Dive: Why is supply chain transparency so hard to achieve?
As the fashion, apparel, and textile industries reckon with their historically wasteful practices, legislation has been introduced across the world that is forcing brands to champion environmental sustainability and supply chain traceability.
But there's a huge problem.
Fashion Revolution recently released its latest annual Fashion Transparency Index and found that the world's 250 biggest fashion brands and retailers have barely made any progress over the past year.
With long-standing expertise in the fashion industry, and as a purveyor of supply chain traceability technology, we thought it'd be beneficial to deep dive into the problems that brands face when trying to achieve supply chain transparency.
How did the fashion industry arrive at this point?
To understand why traceability and transparency are difficult to achieve within the supply chain, it's important to first be familiar with how the fashion industry arrived at this point.
Fashion and footwear are, in essence, low tech products but the industry itself never shied away from technology – it was just utilised in a different way.
For instance, the arrival of fax machines and new aircrafts enabled businesses to communicate daily, buyers to travel and source further away, and production companies to establish production lines in remote areas.
All this led to the original production companies transitioning into brands or services businesses, further enabling remote production. During the late 90s, this shift made its way to the Far East as production companies in Hong Kong, Shanghai, and Jakarta became services businesses with factories located deeper in China and Indonesia, while new ones were launched in Laos, Vietnam, Myanmar and Bangladesh.
The result of these changes led to fashion becoming faster and cheaper, while companies started to offer technical product support like patternmaking. But pushback soon arrived when the working conditions in these factories were brought into the limelight.
From the late 90s and early 00s onwards, companies were quickly investing in social and ethical responsibilities but weren't governed by any laws or legislation… until the accident at Rana Plaza in 2013 and the subsequent media frenzy that ensued.
Suddenly, failure to do the 'right thing' could hurt a company.
In the decade that followed, technology was utilised to make fast fashion faster and cheap clothes cheaper. It was used to support design and product development, help improve forecasting, increase development cycles and the pace of developing products.
But with that, products turned into disposable items, creating large garment waste-dumps in Africa and South America.
The described changes above crucially led to opaque supply chains, where brands market their branded products, with no control over the sources of the many different components.
Brands didn't really know anything about where their items were produced nor where their materials were sourced. And so it all started to change again.
For example, the 'Paris Agreement' served as the launchpad for several green initiatives presented by governments while the COVID-19 pandemic showed the industry at its worst.
Between mass lay-offs in producing companies, severe supply issues, and the blocking of the Suez Canal, the world bore witness to just how vulnerable our supply chains are.
Brands don't have the ability to share transparent information
With an understanding of the industry's past, it becomes significantly easier to see why brands have difficulty in providing transparent supply chain information and frame it relevantly.
The first reason is simple: they don't have the ability to share such data.
Throughout the 50s and 60s, jeans and t-shirts became important garments and this is when mass production started to explode. As the 70s and 80s rolled around, countries like China (via Hong Kong) and India utilised new methods of communication, like the fax machine, and aircrafts to enable their staff to access remote locations.
Suddenly, the entire industry changed.
Weavers and sewing plants moved their machines increasingly abroad while factories in the US and Europe became brands that outsourced their manufacturing.
During the 90s and 00s, the outsourced manufacturers began outsourcing their production to even more remote areas (i.e., Inland-China, Bangladesh, Vietnam, Laos, Birma) and became sourcing agents, controlling multiple factories in various geographies.
Brands were still involved in selecting their critical materials, like fabrics and zippers, but the remote factories gained control of the non-critical materials, such as labels, linings and paddings.
In the early 00s and 10s, the sourcing agents then started to take over fabric buying and factories in the Far East became large retailers, producing fast fashion, while offering these products to US and European markets.
Ultimately, this led to fashion supply chains becoming opaque.
Sourcing decisions are no longer controlled by a brand, and instead happen far away from their headquarters. In fact, most brands have little to no insight or control over what goes into their products, nor how and where the items are produced.
There are some inspection reports that share chemical details and production facility audits to protect what is in a brand's control, but this is limited to their Tier 1 suppliers and critical materials.
So, in some cases, it's not that brands don't want to share transparent information, but instead they don't have this data to begin with and therefore can't share it.
Brands don't want to divulge company secrets
However, it would be unwise to categorically state that all brands can't share their information because it isn't strictly true.
In many cases, manufacturers and key materials are crucial differentiators for a brand and represent important factors that dictate a brand's overall look and pricing position.
These factors are a brand's DNA.
In fact, sharing this information publicly is akin to Coca Cola sharing the recipe of its original Coke. It would be disastrous as competitor beverage companies could copy the recipe.
Luxury fashion brands, for example, would be at considerable risk if their key materials were publicly known, as competitors could then source and replicate their products. Fast fashion retailers and mid-market brands also share the same concern to a certain degree.
To enable the industry to move forward with regards to transparency, brands first need to tackle their internal supply chain issues. Before they've resolved such issues, there's little that can help them in displaying more transparent information or increasing their rankings in sustainability indexes.
And even then, brands can't fix these problems alone. There are only so many companies that do pay correctly, source ethically, and manufacture responsibly.
If brands massively shift to only use companies that are "approved", they'll soon find there isn't enough capacity available. This will in turn drive up prices but will simultaneously attract more companies to become "approved".
However, the real shift falls to consumers who need to accept these higher prices to truly redefine processes.
The push for transparency must include change on all fronts across small and large manufacturers, consumers and governments. The tides are changing but it will take time to see permanent change.
But that doesn't mean we can't start today.
The technology is already there…
It's paramount to understand that no brand can simply improve their sustainability or transparency ranking within an index. It's simply not possible in today's climate.
It is possible, however, to utilise technology to disclose a brand's supply chain at a much deeper level and showcase any weaknesses and potential issues. This visibility allows brands to focus on fixing these problems first, before publicising this information to the wider world.
And the technology to achieve this is already available.
K3 ViJi is a traceability solution that enables fashion brands to gain complete control over their ESG challenges. Our solution enables brands to onboard their entire supplier network to gather information throughout their supply chains.
Through our direct alignment with certification bodies and our partnership with PEF Trust, we automatically validate the gathered information and can provide carbon footprint analyses.
Ultimately, this provides brands with real-time insight to understand their supply chains and where their major issues are, empowering them to take action.
If you'd like to learn more about how K3 can support your business, or would like to hear more about how K3 ViJi's approach to traceability, please feel free to drop us a line today.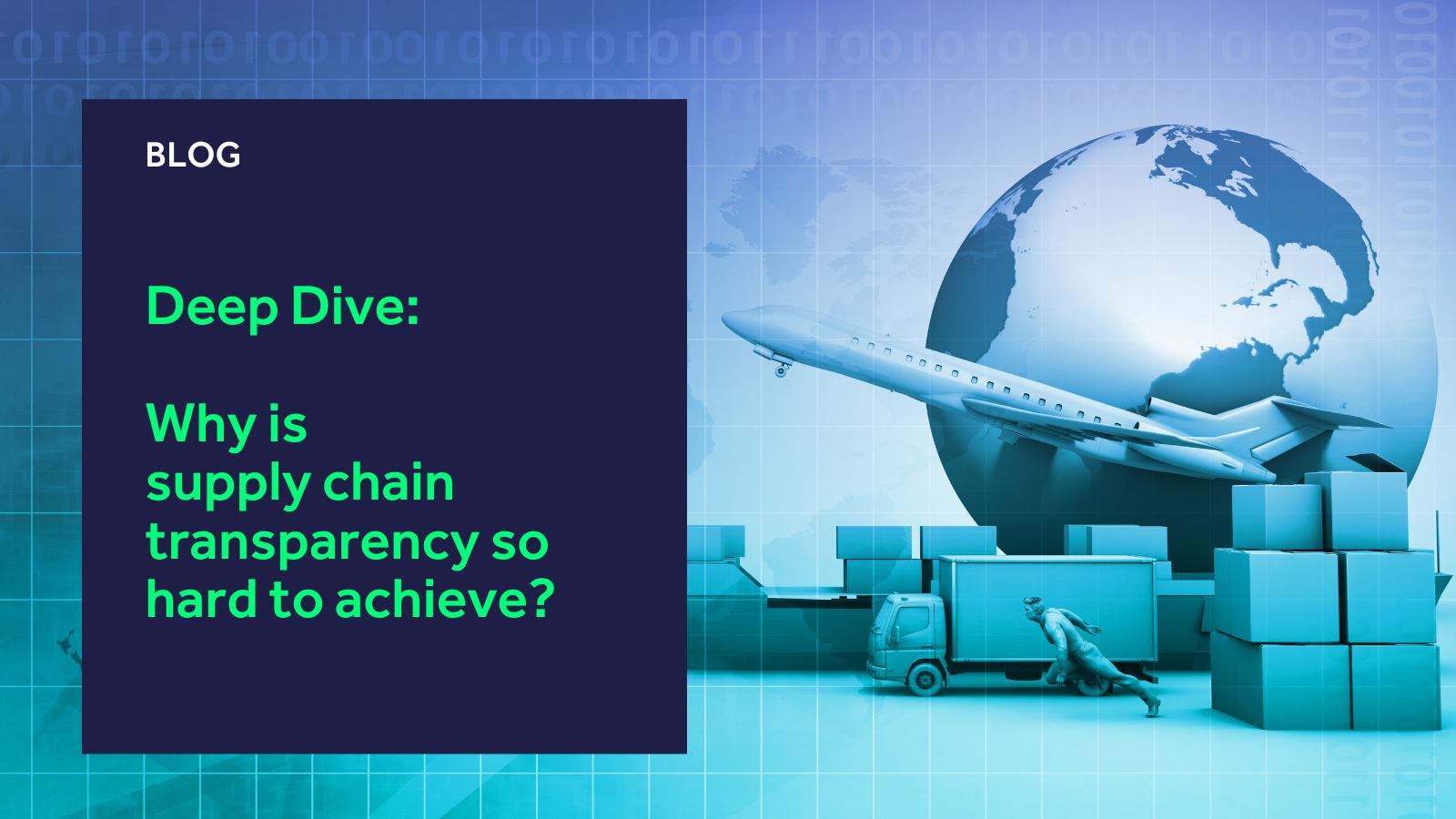 https://www.k3btg.com/wp-content/uploads/2023/08/Supply-Chain-Transparency-Blog-Header.png
900
1600
Jordan Heal
https://www.k3btg.com/wp-content/uploads/2022/03/K3_Master_Colour_RGB.svg
Jordan Heal
2023-08-09 13:31:06
2023-09-14 14:09:01
Deep Dive: Why is supply chain transparency so hard to achieve?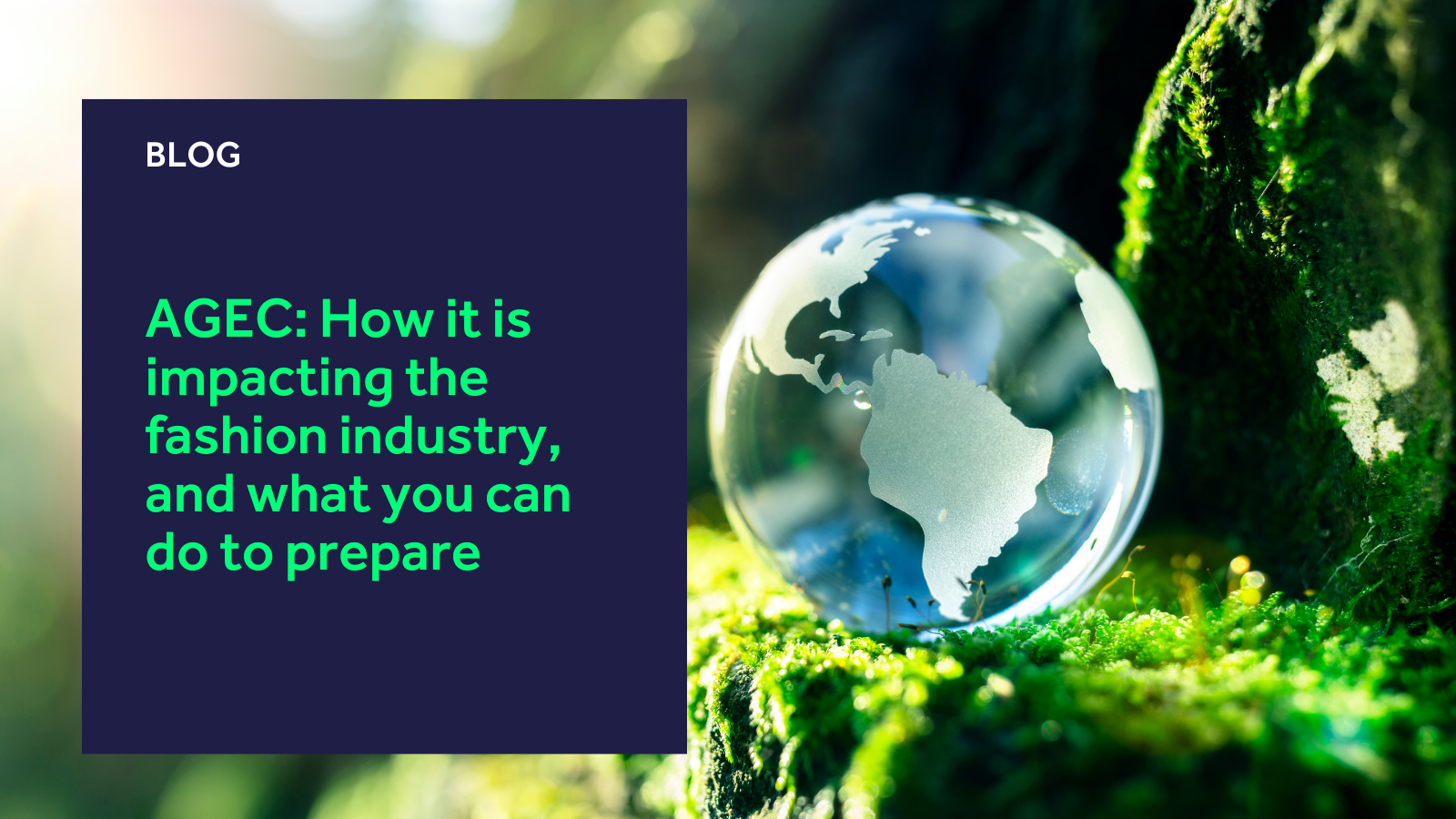 https://www.k3btg.com/wp-content/uploads/2023/04/AGEC-blog-header.png
900
1600
Jordan Heal
https://www.k3btg.com/wp-content/uploads/2022/03/K3_Master_Colour_RGB.svg
Jordan Heal
2023-04-26 15:34:18
2023-04-28 10:03:03
AGEC: How it is impacting the fashion industry, and what you can do to prepare