Microsoft Inspire FY23 kick off – everything you need to know
It's safe to say that July was a very busy month for K3.
As a Cloud for Retail launch partner, we were delighted to be chosen as a featured partner, and one of only 30 in total, for Microsoft's internal FY23 kick off.
It was great to work closely alongside Microsoft and discuss opportunities within the retail vertical.
Following on from an intense week, we joined the Microsoft Inspire event to kick off FY23 across the globe in style as well.
Not quite sure what Microsoft Inspire is? Don't worry. We've got you covered.
What is Microsoft Inspire?
The Microsoft partner ecosystem, which includes K3, plays a central role in the success of customers throughout many industries and allows them to scale their businesses to meet the latest trends head on.
We, alongside the other partners, develop innovative solutions, like our own K3 Fashion and K3 Pebblestone, to help customers across a wide array of industries. For us, this is fashion and retail.
Microsoft Inspire is the biggest partner event of the year and it is an opportunity for us all to learn more about how we can scale our solutions to solve pain points in every industry.
Microsoft's promise to partners
To help partners benefit from the tremendous growth we're seeing across industries, Microsoft has developed four primary value propositions. These are as follows:
Build
Partners, like K3, build upon the Microsoft Cloud for industries (manufacturing, retail, financial services, healthcare, nonprofit) as a platform and use our capabilities to enrich solutions already available in the market.
The Microsoft Industry Cloud Platform helps industries transform with speed and agility, with solutions that address specific business needs.
Since we were an original Cloud for Retail launch partner, we want to ensure that we embody this value proposition in its entirety. This is why K3 Fashion is developed in a way that optimises operations to drive profitability with real-time planning capabilities.
Enrich
Partners make more of the Microsoft Cloud for Industry by building or updating software as a service (SaaS) or platform as a service (PaaS) solutions that take advantage of unmet customer needs.
With unified data and analytics, we remove traditional data siloes for customers and extend the core capabilities of the Cloud for Industry.
As the only Cloud for Retail launch partner for fashion and retail, our K3 Fashion solution enriches the standard functionality in Dynamics 365 and allows businesses to augment their channel management to meet consumer demand in near real-time.
Unlock
Partners can unlock new revenue and high-value service opportunities, including adapting the Microsoft Cloud for Industry to each customer's environment and business processes.
Partners are empowered to start new conversations and solve new customer scenarios by leveraging the go-to-market (GTM) offers and incentives.
Our solutions unlock countless insights and analytics for retail and fashion businesses – allowing them to connect to their consumers while simultaneously empowering employees with data-rich information about customers.
Scale
Microsoft facilitates strong partner-to-partner connections so that we can receive and subsequently bring the best value to our own customers.
We work with Microsoft to provide the best solutions for customers, and co-sell with it to understand customer needs while advancing opportunities.
This ultimately ensures that no matter where customers are on their digital transformation journeys, K3 Fashion and K3 Pebblestone are perfectly positioned to take customers to the next level.
What to expect from Microsoft Inspire
There's a whole lot to expect from Microsoft Inspire including talks from Judson Althoff, Chief Commercial Officer, Nick Parker, President, Industry and Partner Sales, as well as Alysa Taylor, Corporate Vice President, Industry, Apps and Data Marketing.
There will also be a panel discussion, in-depth talks around Microsoft's commitment to sustainability, and industry-focused sessions around driving growth, innovation and profitability.
We're delighted that Microsoft Inspire has kicked off and we've already started to see a lot more engagement with opportunities, both new and existing, in the retail vertical following the launch. And we simply can't wait to see what the rest of the year has in store for us all!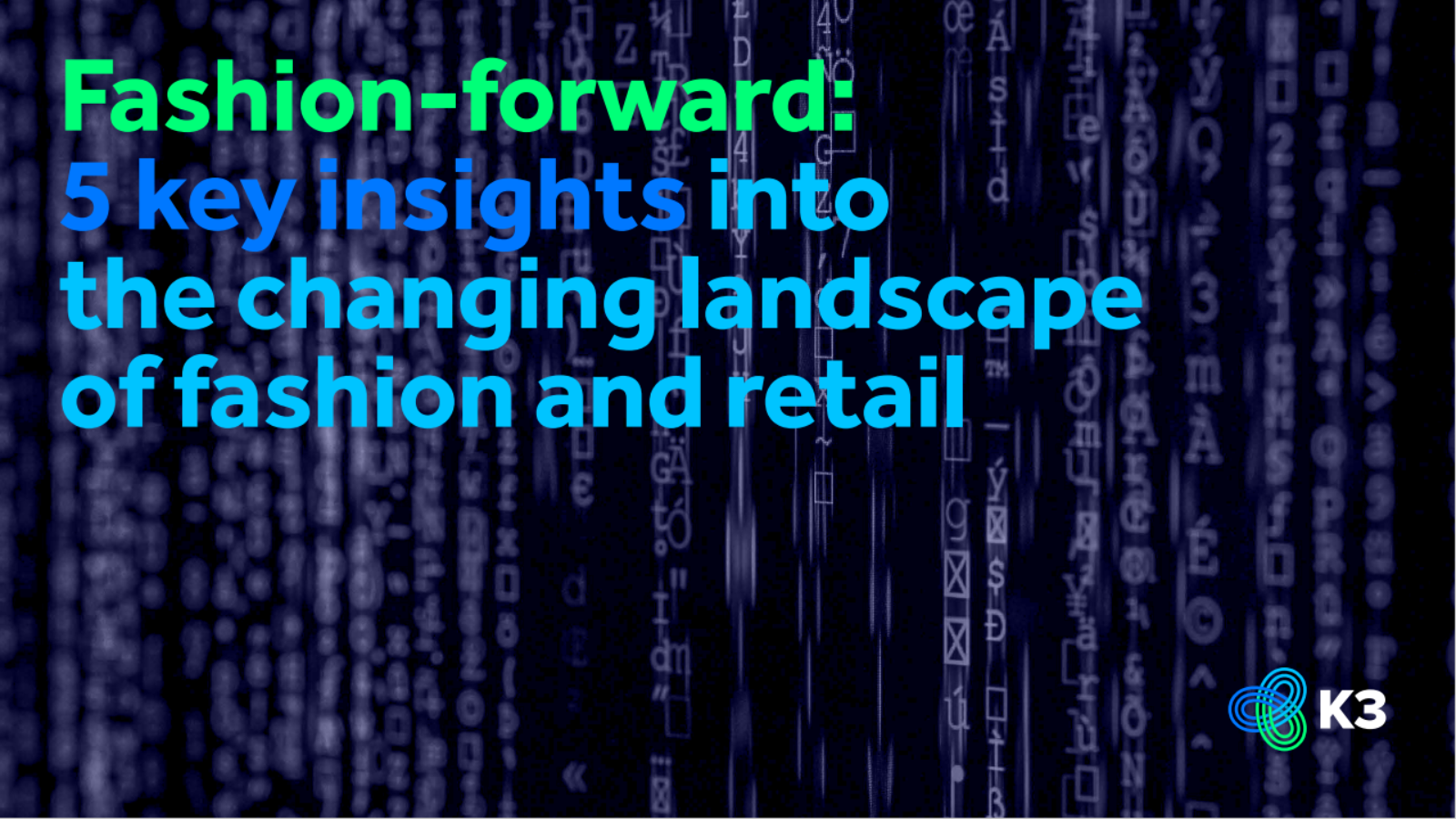 https://www.k3btg.com/wp-content/uploads/2022/10/Fashion-forward-blog-header.png
900
1600
Jordan Heal
https://www.k3btg.com/wp-content/uploads/2022/03/K3_Master_Colour_RGB.svg
Jordan Heal
2022-10-10 14:13:07
2022-11-09 11:47:38
Fashion-forward: 5 key insights the changing landscape of fashion and retail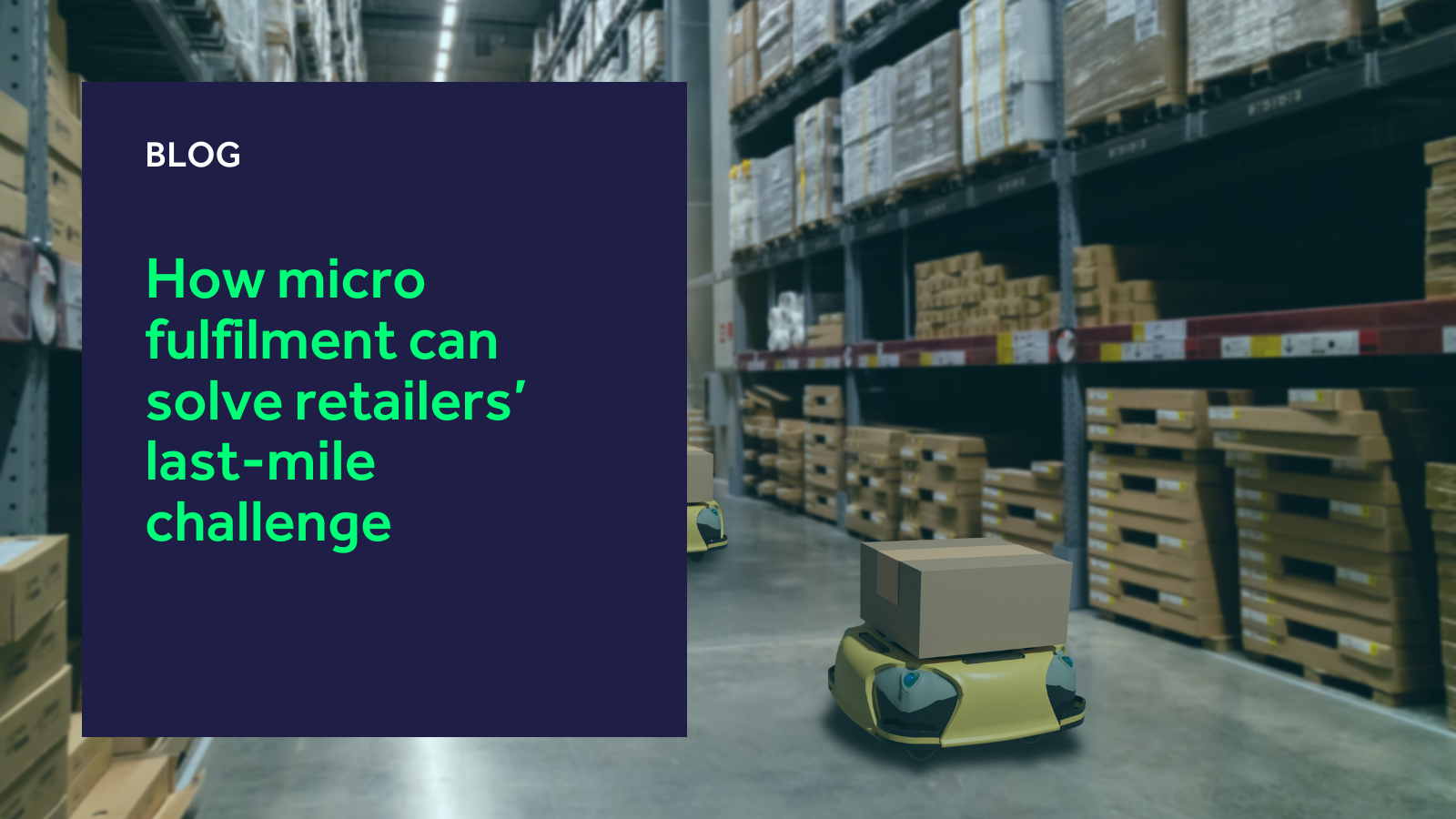 https://www.k3btg.com/wp-content/uploads/2021/12/How-micro-fulfilment-can-solve-retailers-last-mile-challenge.png
900
1600
Jordan Heal
https://www.k3btg.com/wp-content/uploads/2022/03/K3_Master_Colour_RGB.svg
Jordan Heal
2021-12-01 09:50:17
2022-04-07 09:49:28
How micro fulfilment can solve retailers' last-mile challenge