Beneath the Drape: Everything you need to know about fashion and retail tech #1 Omnichannel
Welcome to our 'Beneath the Drape' series where we deep dive into the current fashion and retail technology landscape. Throughout the coming weeks, we will analyse the technologies that are necessary for fashion retailers to remain competitive while also charting a course for where the future may lie.  
The pandemic invariably altered the current state of fashion technology and catalysed many trends, but the truth is, many of these changes were destined to happen.  
In fact, in their book 'The Future Is Faster Than You Think', Peter H. Diamandis and Steven Kotler note that in the next decade, we will see more technological advancements than we have in the past 100 years.  
The book was published just before the pandemic – meaning that many of these advancements could even occur quicker than first outlined.  
So, what does this mean for fashion and retail?  
To answer that question, we must first take a step back and analyse the current technology landscape.  
Omnichannel customers are the most important customers 
Recently, McKinsey published its State of Fashion Technology 2022 report and revealed that fashion companies are expected to ramp up their investments in the coming years.  
To be more precise, the investments are predicted to rise from between 1.6 and 1.8% of sales in 2021 to between 3 and 3.5% by 2030.  
However, given the fickle and often fast changing nature of consumer demands, it's vital that fashion companies spend their money wisely.  
In 2021, K3 published a whitepaper – Retail's Race for Relevance – which revealed that 61% of respondents were investing in better links between their stores and online, envisaging an omnichannel future defined by interconnected channels.  
And it isn't hard to see why. In the same research project, it was found that those who had adopted a headless commerce solution were more likely to report they were meeting customer demands.   
Naturally, a connected offering across channels equals a better understanding of customers and the ability to meet them where they want to be met. In this case, what customers want is the ability to shop on multiple channels.  
This is important to note because customers that shop across multiple channels are likely to spend more, which in turn increases profitability for businesses. To help contextualise this, retail aficionado Miya Knights' guest blog discussed a study by Harvard Business Review.  
It revealed that, even back in 2017, the average consumer who shopped across more than one channel, as opposed to a single-channel consumer, spent on average 4% more per visit in-store, and 10% more per visit online.  
To borrow Miya's own words:  
"This basically means that your omnichannel customers are your best and most valuable customers. But you'd hardly know it walking into your average physical store. Now it's up to retailers to maintain this precedent and add value for their omnichannel customers by giving them an opportunity to be treated better than a one-time, anonymous cash-paying customer, both online and in-store." 
Indeed, a McKinsey survey from last year revealed that despite the acceleration of digital shopping habits, 60% of customers in Europe still want to shop in stores.  
In other words, there is still an appetite for interacting with physical touchpoints before purchasing a product. Clearly, businesses should be focusing on developing better links between their online and offline channels – because that's exactly what their consumers are after.  
Omnichannel benefits both consumers and businesses
Fashion brands and retailers must adopt technologies that enable them to better understand their consumers; however, that is ultimately meaningless if they don't have the ability to accurately monitor their inventory.  
After all, inconveniences like out-of-stock-items can easily lead customers astray into the arms of competitors. But there are an abundance of technologies, like RFID tags, that can provide businesses with greater visibility over their inventory.  
RFID technology allows retailers to track their inventory with ease, remove manual scanning processes, and implement a tagging system at the item level to improve stock take accuracy. In fact, several consultancies have even reported that the technology can increase in-store accuracy levels to 98%.  
But perhaps more importantly, RFID technology can simplify omnichannel processes significantly. Data from Statista shows that almost seven in 10 retailers who adopted the technology were able to provide their customers with more than five types of omnichannel experiences.  
This is key because those who implement five or more omnichannel experiences report an ROI 20% higher than those who have only paired RFID technology with four or fewer omnichannel experiences, as per Accenture.  
So, while it can seem expensive to incorporate omnichannel experiences, given that additional investments into other technology like RFID could be required, ultimately, this approach helps drive profitability while keeping the ever-important consumer happy.  
Modern PoS solutions are key to unlocking omnichannel experiences 
There's no questioning that businesses need an omnichannel approach to their operations in order to serve the modern consumer and keep their profit margins tight. But there's still one fundamental ingredient missing…  
Modern Point of Sale (PoS) solutions have become a critical component for any fashion or retail business. These systems are optimised for mobility and the Internet of Things (IoT) – like mobile scan-and-go or RFID tags – and offer businesses a seamless method for serving customers on multiple channels.  
Modern PoS applications have progressed past being a simple integrated solution in a multichannel network. Rather, they serve as the glue that binds unified commerce platforms together while simultaneously providing all the expected functions needed to complete a transaction.  
In fact, a recent Gartner® report states: "Over the last 12 to 18 months, unified commerce platforms anchored by PoS have become an even more critical component within a retail technology ecosystem. This is due in part to the extensibility and scalability that the platforms afford, but more significantly it is due to the requirement to meet new and emerging customer expectations at scale." 
Indeed, customers expect to start and end their journey on their terms. In many cases, their journey begins on a digital channel – be that via a web, mobile or social touchpoint. 
But many of these journeys are still supported by, or are ultimately completed in, the physical store. This further reinforces the notion that businesses need to adopt an omnichannel approach before it is too late.  
Evidently, developing the foundations to connect offline and online channels is no longer a nice-to-have but a necessity. Businesses need modern PoS solutions – like our own K3 Imagine – to anchor omnichannel experiences before it's too late.  
But even then, customer demands are ever-changing and as time goes on, it's going to become harder to adapt and serve them. For instance, customers are increasingly expecting more personalised experiences…  
Join us next time as we delve into the role that Artificial Intelligence (AI) plays in delivering hyper personalised experiences! 
Disclaimer: 
Gartner, Market Guide for Unified Commerce Platforms Anchored by PoS for Tier 1 and Tier 2 Retailers, Max Hammond, 2nd August 2021. 
Gartner does not endorse any vendor, product or service depicted in its research publications and does not advise technology users to select only those vendors with the highest ratings or other designation. Gartner research publications consist of the opinions of Gartner's Research & Advisory organisation and should not be construed as statements of fact. Gartner disclaims all warranties, expressed or implied, with respect to this research, including any warranties of merchantability or fitness for a particular purpose. 
GARTNER is a registered trademark and service mark of Gartner, Inc. and/or its affiliates in the US and internationally, and is used herein with permission. All rights reserved.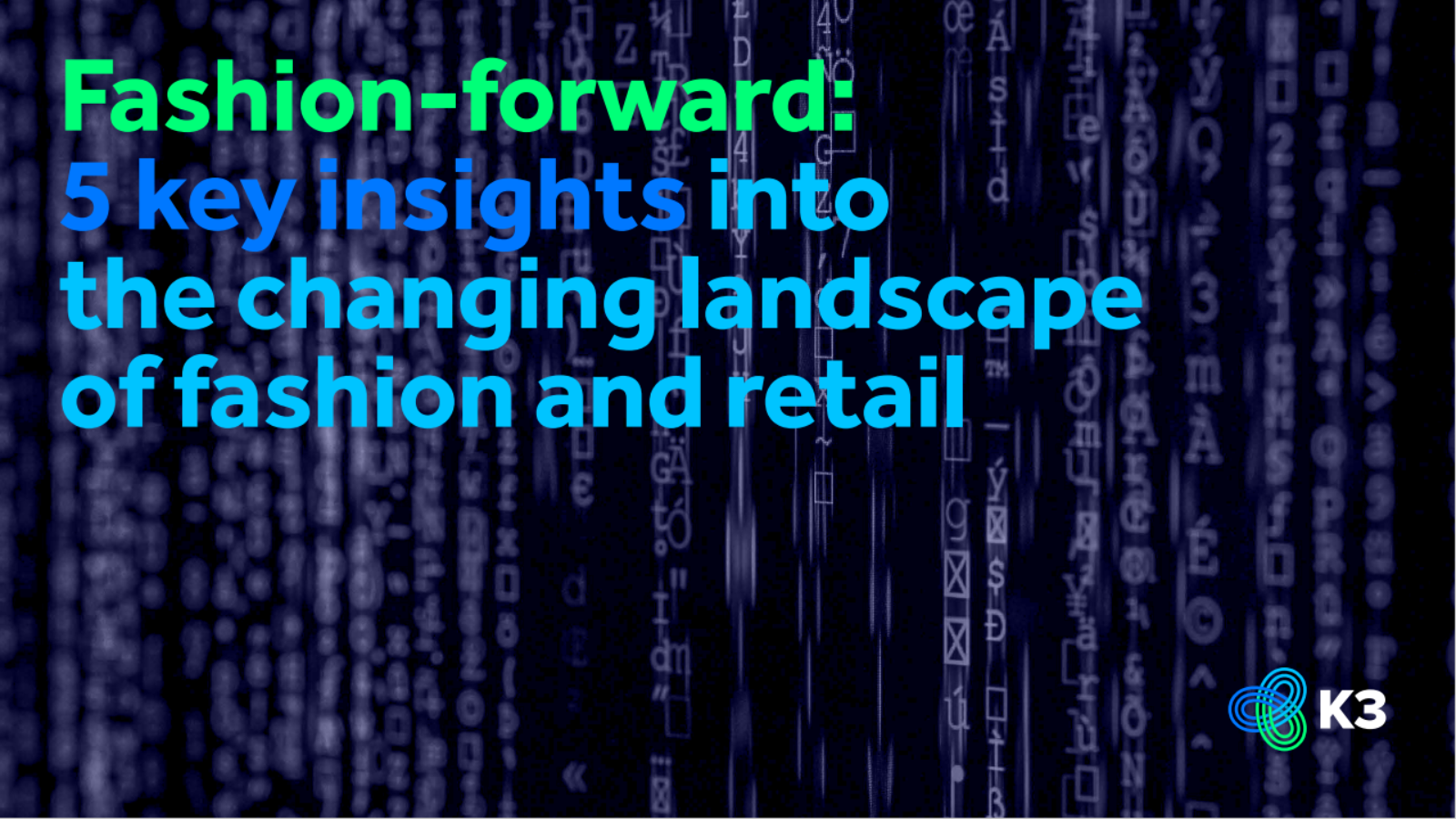 https://www.k3btg.com/wp-content/uploads/2022/10/Fashion-forward-blog-header.png
900
1600
Jordan Heal
https://www.k3btg.com/wp-content/uploads/2022/03/K3_Master_Colour_RGB.svg
Jordan Heal
2022-10-10 14:13:07
2022-11-09 11:47:38
Fashion-forward: 5 key insights the changing landscape of fashion and retail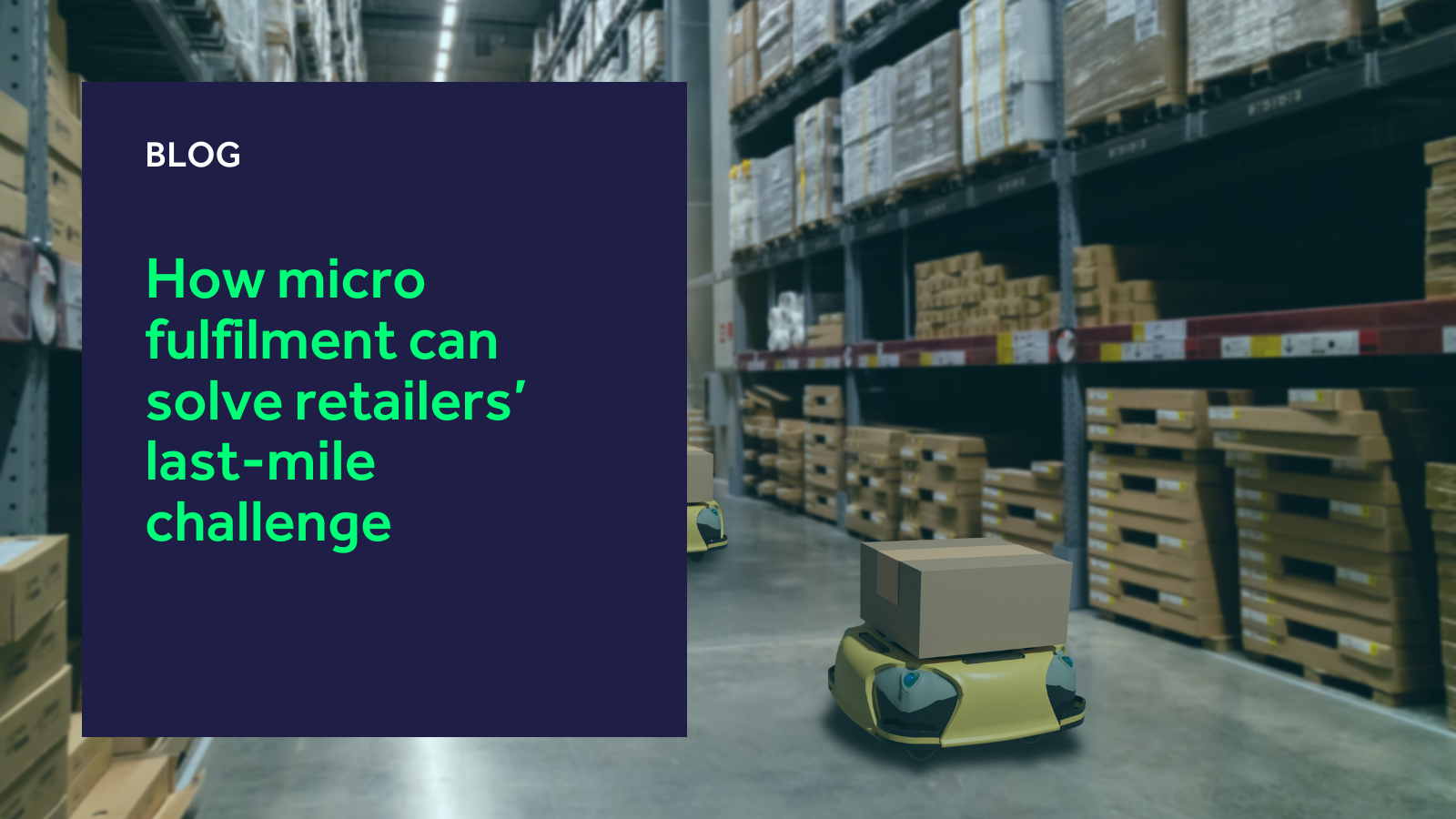 https://www.k3btg.com/wp-content/uploads/2021/12/How-micro-fulfilment-can-solve-retailers-last-mile-challenge.png
900
1600
Jordan Heal
https://www.k3btg.com/wp-content/uploads/2022/03/K3_Master_Colour_RGB.svg
Jordan Heal
2021-12-01 09:50:17
2022-04-07 09:49:28
How micro fulfilment can solve retailers' last-mile challenge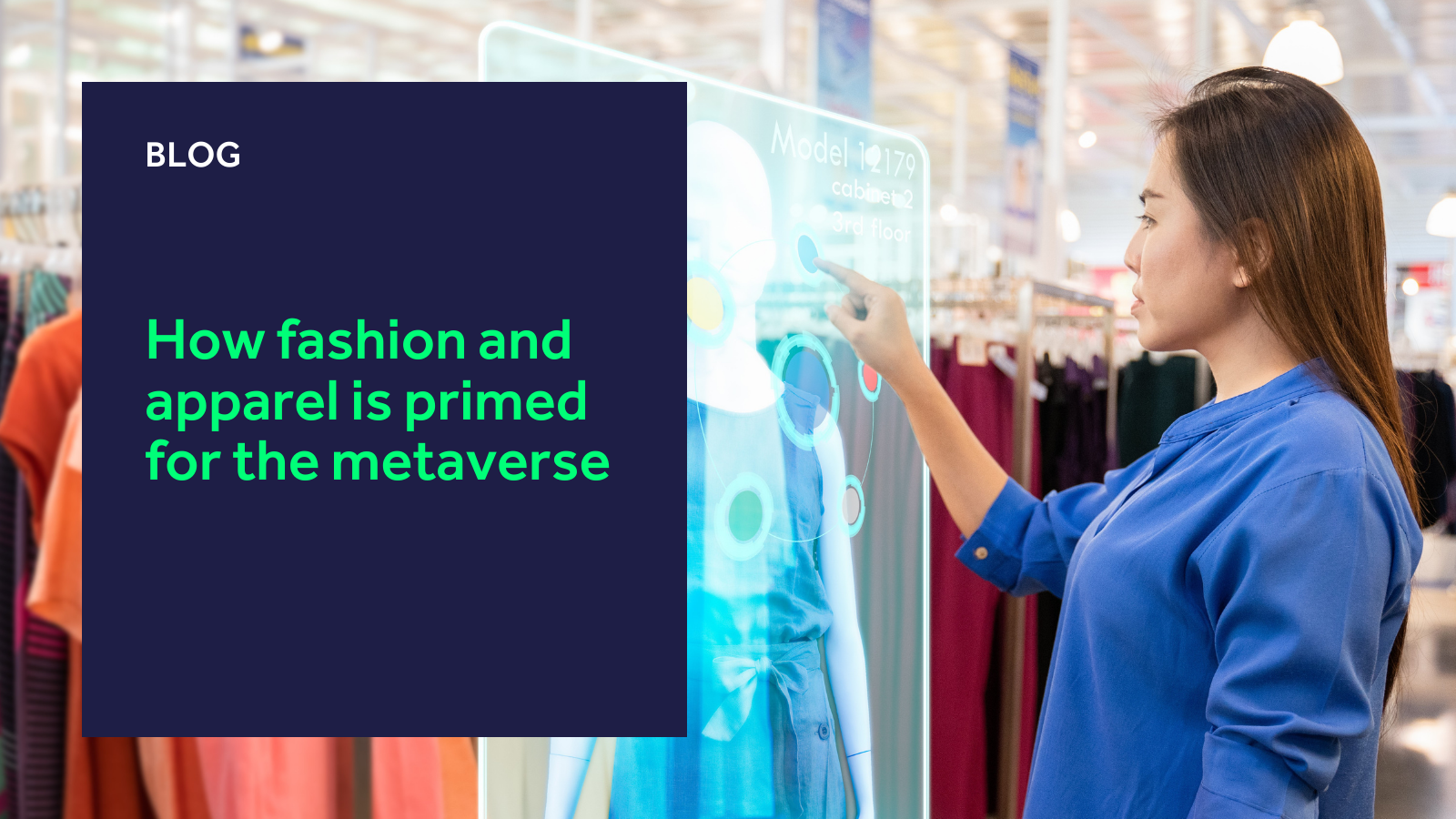 https://www.k3btg.com/wp-content/uploads/2021/11/How-fashion-and-apparel-is-primed-for-the-metaverse.png
900
1600
Jordan Heal
https://www.k3btg.com/wp-content/uploads/2022/03/K3_Master_Colour_RGB.svg
Jordan Heal
2021-11-17 09:13:58
2022-04-07 10:06:14
How fashion and apparel is primed for the metaverse