Greener garments: 10 pieces of legislation set to make the fashion industry more sustainable
Sustainability continues to play a significant role in the fashion industry, with brands and consumers alike paying attention to, and looking to reduce, their carbon footprints.
And for retailers and designers, it isn't just consumer demand and expectations for circularity to contend with, it's the ever-changing laws and regulations.
Across the globe, countries and governing bodies are continuing to re-assess sustainable practices that companies ought to follow, including how they manage waste, how they publicise their ethical practices, and how workers in the fashion industry are treated. 
Let's take a look at ten of the key pieces of legislation currently in place and planned for the future. 
Waste Prevention Programme for England
At the beginning of 2021, the UK government unveiled its plans for a new Waste Prevention Programme for England. The plans set out how the government could take action across key industry sectors – including textiles.  
Seeking to hold manufacturers accountable for textile waste, the proposal outlines steps to move towards a circular economy, focusing on how products are designed, manufactured, and re-used.  
Californian Garment Worker Protection Act
California's latest garments labour law, also known as Senate Bill 62, hold brands and retailers accountable for wage theft in their supply chains in California. This includes when third-party contractors are involved. 
Passed last year, the bill guarantees an hourly rate to be paid to garment workers, replacing the pay-per-piece model that many companies previously exploited. This ground-breaking move, though not directly linked to sustainability, sets the precedent that brands are responsible for their entire supply chain, including the treatment of suppliers and workers, not just materials.  
French Anti-Waste Bill
Earlier this year, the French Anti-Waste Bill was passed by parliament. As a somewhat extension of France's existing law that bans supermarkets from throwing away unsold food, fashion companies are now prohibited from destroying leftover stock and returned garments. 
This new bill applies to eCommerce companies too, with industry leaders such as Amazon now having to donate all unsold and returned stock. As the first of its kind, this bill sets an example to other governing bodies to play their role in advocating a circular economy.  
Netherlands Investigations
The Netherlands Authority for Consumers and Markets launched investigations into businesses in the clothing sector in May. Around 70 companies were investigated for greenwashing (making misleading statements about the sustainability of products for marketing purposes), and those found guilty were fined up to €900,000. 
Although not a new piece of legislation, the investigations are significant in the role they play in making the fashion industry accountable for its sustainable practices and claims of such sustainability, setting the precedent that greenwashing claims in the Netherlands will not be tolerated.  
UK Green Claims Code
Similar to the above, the UK competition watchdog has announced that companies have until the end of 2022 to halt greenwashing. Reviews will be launched into companies across several sectors this year, with the fashion industry facing particular investigation.   
Dubbed as the Green Claims Code, the guidelines require businesses to adhere to six rules of conduct when making claims about the environmental impact of their products. As part of this, companies will not only be prohibited from making false claims, but they will also be prohibited from hiding or covering up key information.   
German Supply Chain Due Diligence Act
Passed in 2021 and set to come into effect in 2023, part two of the German Supply Chain Due Diligence Act (Lieferkettensorgfaltspflichtengesetz, LkSG) outlines expectations for companies to comply with due diligence surrounding human rights and material standards of environmental protection in supply chains. 
To prepare for the act coming into practice, businesses are encouraged to be prepared by assessing their supply chains, identifying risks, and implementing solutions in order to comply with tighter regulations around protected human rights and environmental laws. 
French Label Legislation
In a bid to make the fashion industry more transparent, France will require all garments to house a climate label detailing its precise climate impact. Coming into effect by 2023, with similar legislation expected to be passed in the European Union by 2026, the move will allow consumers to make informed decisions about the items of clothing they're buying.  
This follows on from a similar "Green Button" label law passed in Germany in 2021 whereby brands are required to adhere to a total of 26 social and environmental standards in order to use the label. 
New York's Fashion Sustainability and Social Accountability Act
With a legislative proposal currently pending before the New York State Assembly Consumer Protection Committee, New York's Fashion Sustainability and Social Accountability Act, if passed, will see companies operating in the New York State jurisdiction with over $100 million in revenues have to meet set sustainability criteria. 
As the first of its kind in the US, the main proposals for the criteria include businesses having to publish annual due diligence reports on social and environmental sustainability, disclose both their actual and potential negative environmental and social impact, map at least 50% of their supply chain, set annual targets for reducing their environmental impact, and make all information available online.  
Textiles collection systems in the EU
With France having already adopted the Anti-Waste Bill, the EU is also planning to drive efforts towards a circular economy and has announced that by 2025, all EU municipalities will have textiles collection systems in place.  
Encouraging the collection of textiles will play a major role in reducing clothing waste that currently ends up in landfills, and offers consumers the chance to recycle unwanted garments, as well as brands the chance to re-use unwanted materials.  
The end of fast fashion by 2030
in the EU
Through a combined effort of several pieces of legislation as mentioned above, as well as new rules proposed by The European Commission, the EU is setting out to end fast fashion and reduce waste by 2030.  
This includes a mandatory minimum use of recycled fibres, a ban on the destruction of many unsold products, and improved global labour conditions in the garment industry. The European Commission hopes that the moves will impact the high street right through to luxury brands, seeking a cultural change to make sustainable fashion the new norm.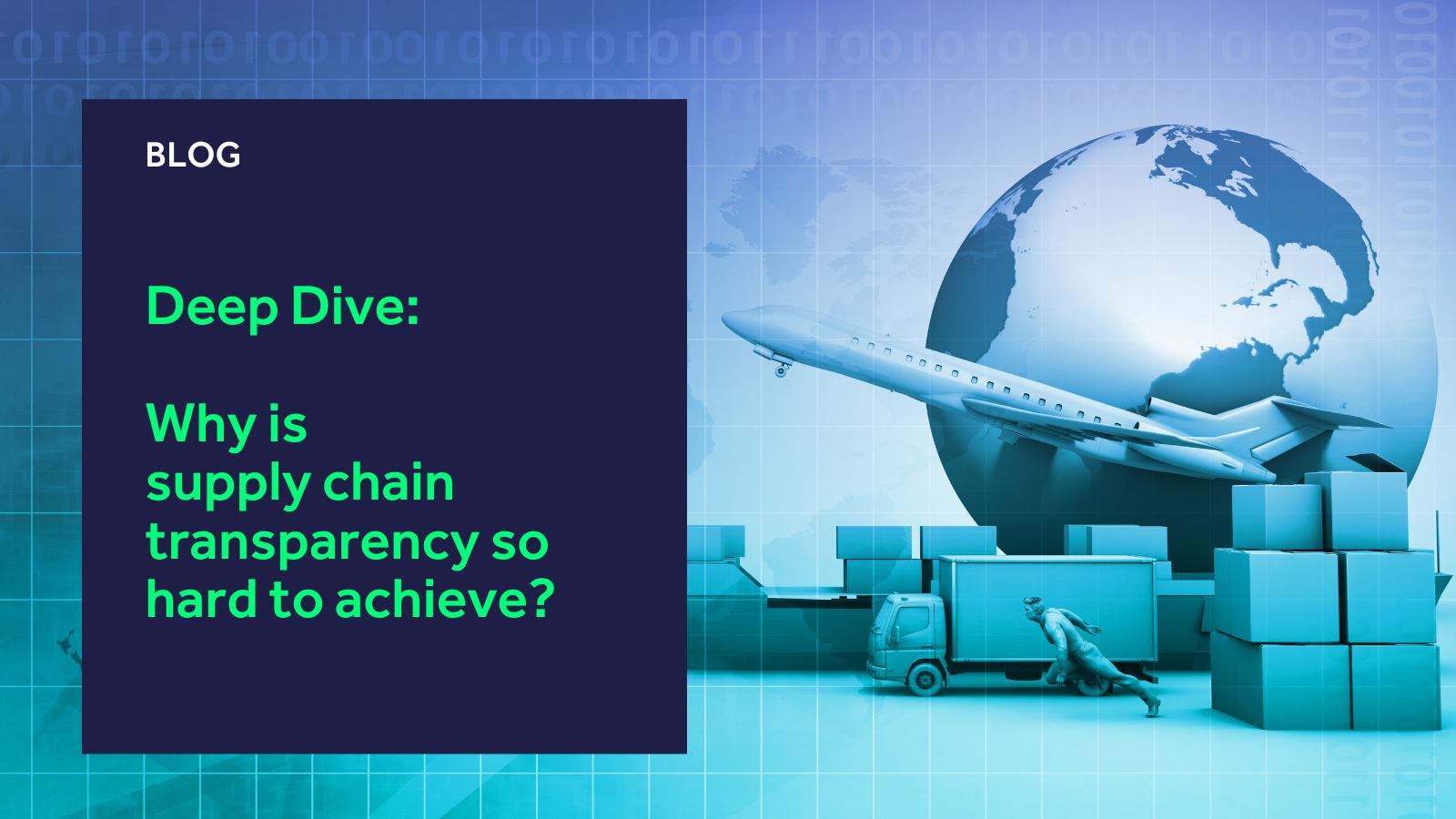 https://www.k3btg.com/wp-content/uploads/2023/08/Supply-Chain-Transparency-Blog-Header.png
900
1600
Jordan Heal
https://www.k3btg.com/wp-content/uploads/2022/03/K3_Master_Colour_RGB.svg
Jordan Heal
2023-08-09 13:31:06
2023-09-14 14:09:01
Deep Dive: Why is supply chain transparency so hard to achieve?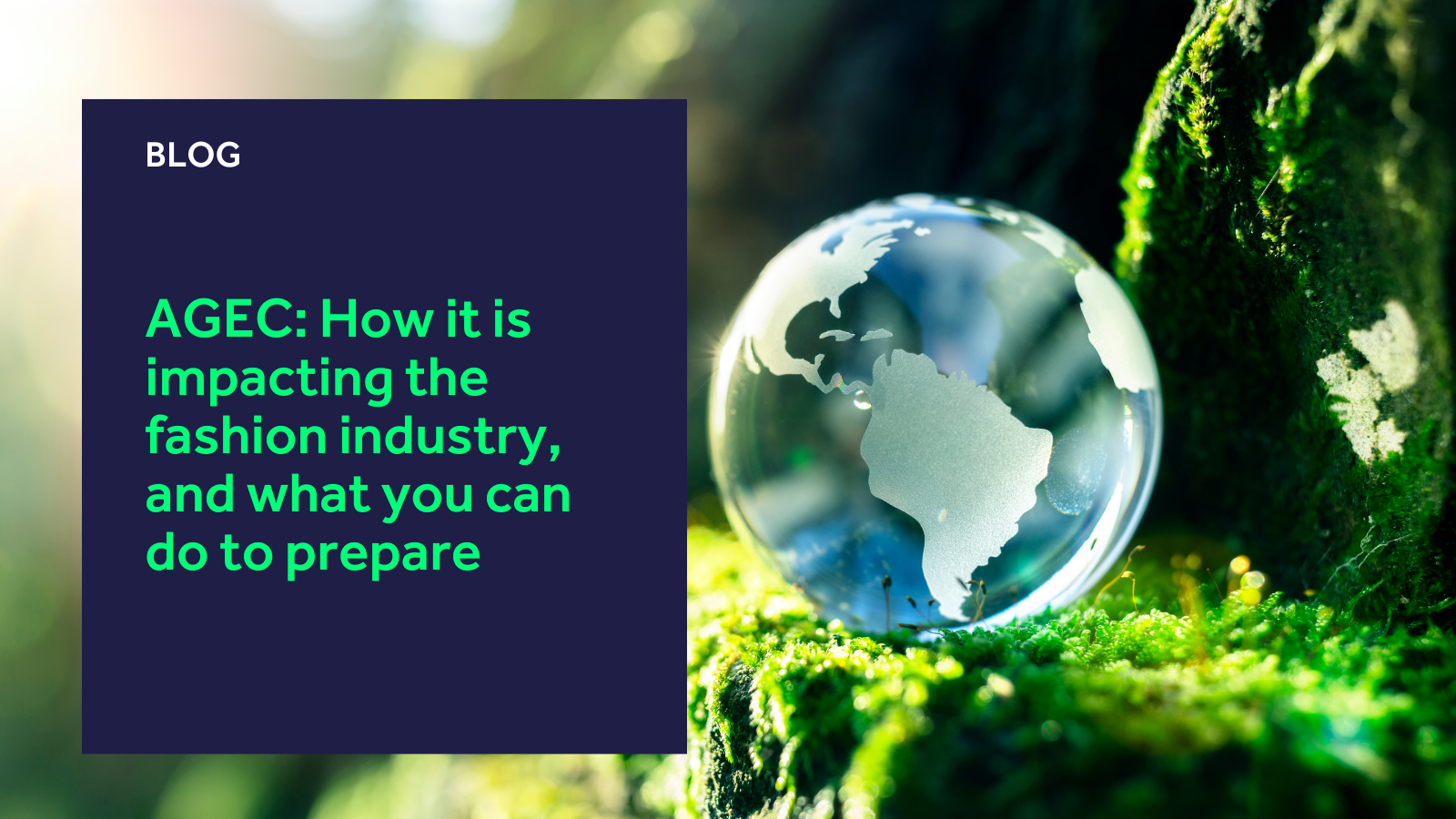 https://www.k3btg.com/wp-content/uploads/2023/04/AGEC-blog-header.png
900
1600
Jordan Heal
https://www.k3btg.com/wp-content/uploads/2022/03/K3_Master_Colour_RGB.svg
Jordan Heal
2023-04-26 15:34:18
2023-04-28 10:03:03
AGEC: How it is impacting the fashion industry, and what you can do to prepare