Six retailers achieving sustainability through tech
Glynn Davis, founder of Retail Insider, recently joined a K3 Engage event to discuss the retailers currently achieving sustainability through technology. Here is what he talked about…
The retail industry is becoming more active around sustainability and although it might have been pushed off the top of the agenda of many retailers, as they struggle with COVID-19, it certainly has not gone away. Corporate social responsibility (CSR) initiatives remain a powerful driver that retailers must factor into their long-term strategies.
Ecco is reducing returns with fitting technology
An obvious downside for sustainability with the growing numbers of online purchases we are seeing today is the amount of home deliveries required. This is compounded when you factor in returns – particularly within fashion. While returns rates to stores are around 8%, this jumps to around 30% for clothing and shoes bought online. Returned goods have been a long-standing issue for the industry, worsened by the closure of changing rooms in physical stores due to Covid-19.
One of the solutions to the problem is 'fitting' technology. ECCO Shoes is also being particularly proactive with sizing and has installed 3D measuring technology in its stores. Many solutions have hit the market over the years and taken advantage of increasingly clever technology including AI, AR and VR with 3D visualisation. Although the level of traction they have gained so far has been limited, there is no doubt that such solutions will play a bigger role in the future. This will not only prove advantageous for the environment but is also more convenient for the customer.
At H&M one simple solution to help with the problem has been to recognise the differences in the sizes that are required in different countries as a result of the physical characteristics of people around the world. This is one of many initiatives been undertaken by the fashion retailer around the world.
IKEA and John Lewis embrace rental models
As well as incorporating CSRs into their own organisations retailers also have to deal with the assortment of new models that have emerged recently – many of which are online-only. One such business is HURR Collective, the UK's first peer-to-peer rental site.
Customers rent out their clothes, bags, and shoes to other interested individuals, giving thousands of people access to a designer wardrobe at a fraction of the cost of purchase. HURR Collective uses real-time identification, geotagging and AI-powered fashion stylists to facilitate all the interactions between users.
The rental model has been embraced by IKEA and John Lewis, which recently launched a furniture rental service. Large items can be rented for three, six and 12-month periods and there is an option to buy the goods at any time with the payments already made deducted from the price.
Rebecca Minkoff boosts provenance with blockchain
After several accounts of hidden messages sewn into clothing by mistreated workers, retailers have been pressed to address issues of provenance and supply chain visibility. Increasingly, consumers are demanding proof of ethical practices, and technology can play an extremely vital part here.
In the US, designer Rebecca Minkoff recently launched a spin-off brand Little Minkoff that uses blockchain technology to ensure its products are sustainably and ethically produced. Working with start-up Resonance the technology tracks production of the childrenswear range at a Dominican Republic factory giving Rebecca Minkoff a level of data-led oversight of the supply and production chains that is superior to that of most retailers.
Resonance owns the factory, hires the workers, and can backtrack all materials as far as the fibres used to manufacture them. Crucially, all these processes are digitised meaning consumers can trace the provenance of any single item.
Marks & Spencer and Whole Foods improve food productivity
German start-up InFarm is reducing food miles with their vertical herb and salad farms. Marks & Spencer and Whole Foods among others have introduced InFarm units, which are remotely monitored for moisture, nutrient and light levels ensuring no staff at M&S need to tend to the plants. Data is sent back to InFarm so it can constantly improve efficiency. InFarm claims that one unit of two metres squared can produce as much output as 400 square metres of traditional farmland – and without the need for fertilizer or pesticides.
While such cutting-edge technologies are only able to impact a small number of consumers at present the demand for foods with provenance and sustainability in mind is growing massively as awareness increases.
An example of this growth can be seen with Copenhagen-based surplus fruit and veg subscription scheme Eat Grim that has been enjoying significantly increased demand on the back of COVID-19 and changing customer behaviours. Equally positive for the company is that it has found the market for its products has gone way beyond the initial – what it deemed most obvious – target audience.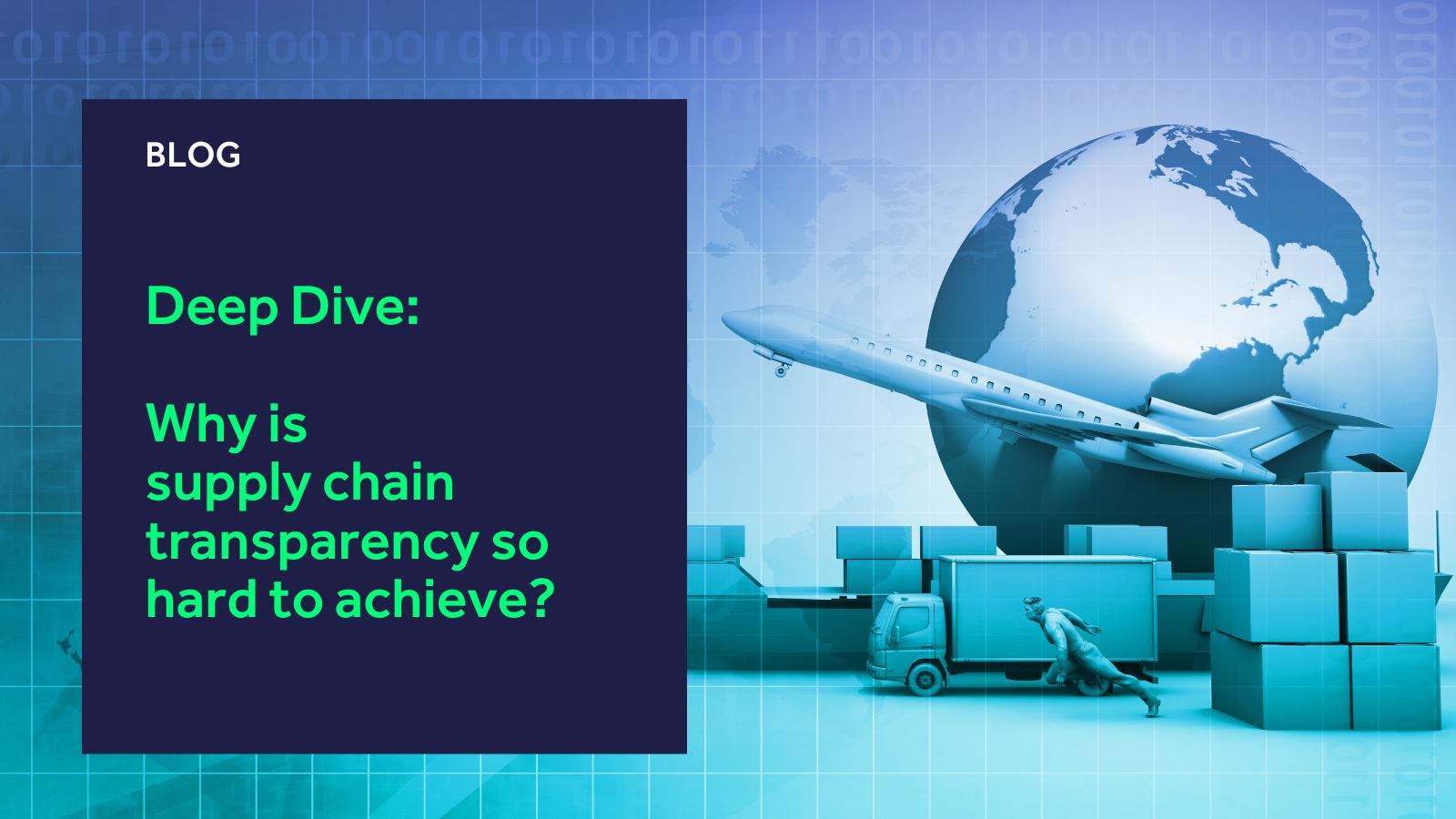 https://www.k3btg.com/wp-content/uploads/2023/08/Supply-Chain-Transparency-Blog-Header.png
900
1600
Jordan Heal
https://www.k3btg.com/wp-content/uploads/2022/03/K3_Master_Colour_RGB.svg
Jordan Heal
2023-08-09 13:31:06
2023-09-14 14:09:01
Deep Dive: Why is supply chain transparency so hard to achieve?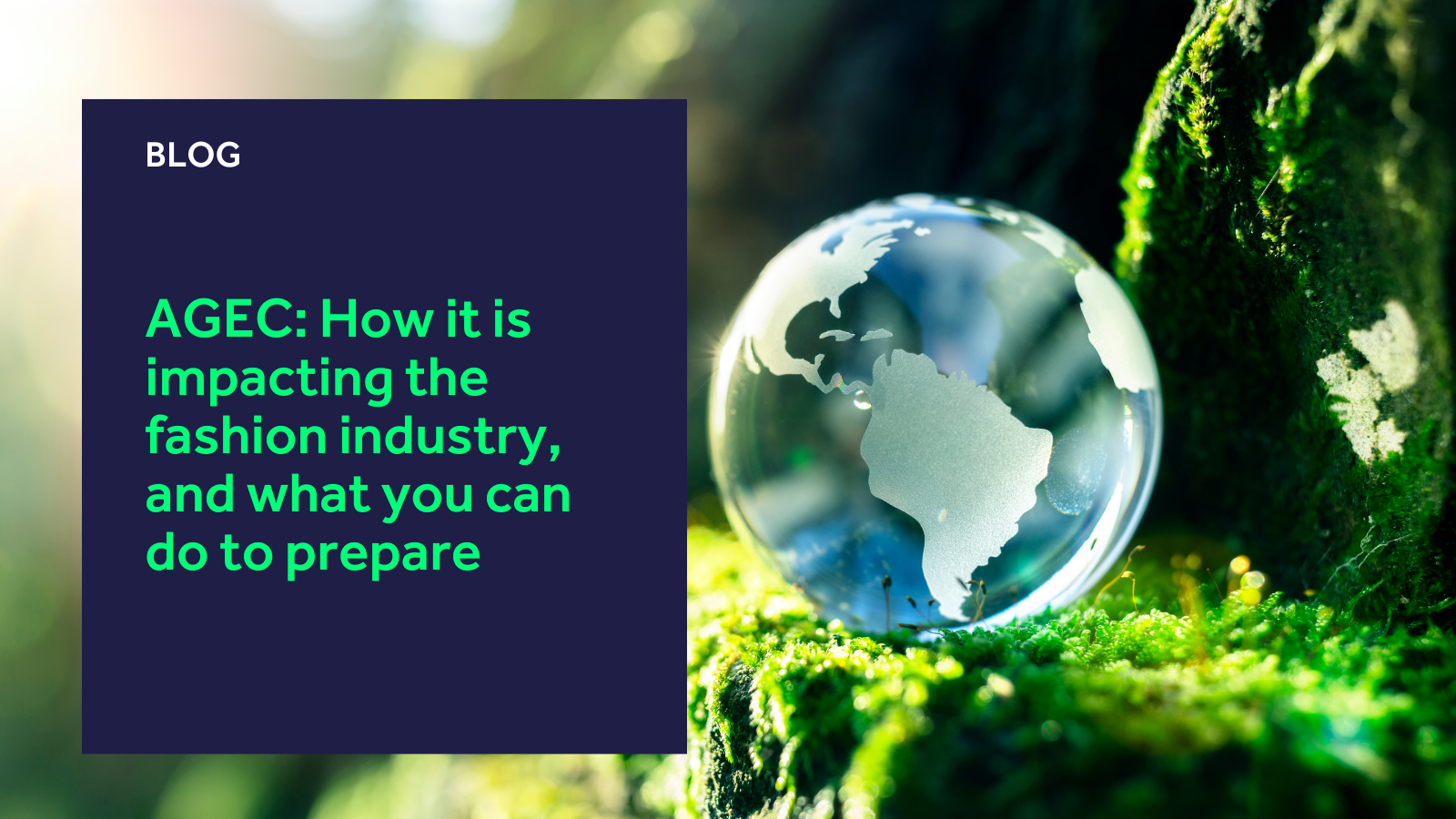 https://www.k3btg.com/wp-content/uploads/2023/04/AGEC-blog-header.png
900
1600
Jordan Heal
https://www.k3btg.com/wp-content/uploads/2022/03/K3_Master_Colour_RGB.svg
Jordan Heal
2023-04-26 15:34:18
2023-04-28 10:03:03
AGEC: How it is impacting the fashion industry, and what you can do to prepare