Beneath the Drape: Everything you need to know about fashion and retail tech #3 Sustainability and Traceability
Welcome back to our 'Beneath the Drape' series where we analyse the technologies that are currently necessary for fashion retailers to remain competitive while also charting a course for where the future may lie. 
Last week, we explored how consumers increasingly want hyper personalised experiences tailored to them. And, as we all know, consumer demands often dictate which direction fashion retailers take.  
With this in mind, it's time to delve into our next topic: sustainability.  
In the midst of fashion's waste problem, eco-friendly consumers, and emerging legislation, it's never been more paramount for businesses to adapt their processes to be more ethical and sustainable.  
So, how prepared are businesses to pivot and meet this latest demand head on?
Take a seat and let's find out.  
Setting the scene for a sustainable future 
The fashion industry's waste problem is well documented. Estimates suggest that fashion contributes 10% of all carbon emissions worldwide. Consumers, businesses and entire nations alike are starting to realise that the time to ditch our wasteful practices is now.  
In fact, research published by K3 last year – that surveyed 2,000 UK consumers – found 30% had already boycotted retailers that lacked environmental awareness. This number rose to a staggering 54% for the 18- to 24-year-old demographic.  
Clearly, the modern consumer has no qualms about ditching a brand for a more sustainable alternative. But it isn't just consumers that businesses need to consider.  
Across the globe, countries are starting to introduce legislation, like Germany's Supply Chain Due Diligence Act, that will hold businesses accountable for any social or environmental failures in their supply chain.  
Earlier this year, the Fashion Sustainability and Social Accountability Act was proposed in New York. If passed, the bill would result in New York becoming the first state to implement legislation that holds brands responsible for their environmental impacts.
Similarly, the European Union is also set to crack down on fast fashion in a move that would force businesses to extend the lifecycle of products.  
Evidently, it has never been more important for brands to adopt technology that allows them to champion sustainable and circular business models than right now. 
A new consumer is on the horizon 
If you've been following along with the series, you will know that in order for brands to remain competitive and retain customers, they need omnichannel experiences. Likewise, they need better ways of leveraging data and delivering hyper personalised experiences.  
While this much remains true, there is a new consumer on the horizon. And their preferences are of equal, if not greater, importance. This consumer is Gen Z.  
K3's latest whitepaper – The Sustainability Conundrum – sought to identify brands' attitudes in relation to sustainability and how well prepared they are to meet consumer demand for sustainable practices.  
While events over the last year, like COP26 and the Climate Red report, have changed brands' perceptions on sustainability, their IT budgets and plans do not reflect this sentiment.  
This is rather problematic due to the forthcoming 'Great Wealth Transfer'.  
In 2020, the Bank of America published a report which revealed that Gen Z – those born between 1996 and 2016 – are believed to have the fast-growing economic power of all generational cohorts.  
In fact, by 2030, it is predicted that Gen Z will have an income totalling $33 trillion as they enter the workplace – accounting for more than a quarter of global income.  
"Gen Z is going to bring broad disruptions to economies, markets, and social systems," said Haim Israel, Head of Thematic Investing for Bank of America's Global Research division. "If they haven't done so already, businesses and investors need to start adjusting their strategies to reflect Gen Z's growing political, social and economic influence." 
Given that more than half (54%) of Gen Z shoppers have already stated they boycott retailers for a lack of environmental awareness, fashion and retail brands cannot afford to ignore the growing influence of the new consumer.  
The sustainability conundrum 
Many brands have reported a shift in attitude when it comes to sustainability; however, they are yet to allocate sufficient resource or budget to reflect this change in sentiment.  
In our latest research project, we found that 65% of respondents are targeting supply chain transparency as a focus for their sustainability efforts. Yet, less than a third (29%) said they have all the technology needed to manage their supply chains more ethically and sustainably.  
Furthermore, only 31% have placed environmental sustainability in their top two IT budget priorities. Our findings discovered that businesses are predominantly prioritising customer experience (CX) and cybersecurity over sustainability initiatives.  
It is at this point that 'the sustainability conundrum' can be clearly seen. On the one hand, businesses need to deliver an impeccable CX in order to retain customers. Therefore, it makes logical sense to prioritise CX activities.  
Be that as it may, we also know that Gen Z – the cohort that most favours brands who are sustainable – will soon have considerable spending power. Failure to adapt and go green will soon result in masses of customers choosing alternative brands who more closely align with their personal values.  
Clearly, brands cannot afford to ignore Gen Z's growing influence. They must adapt to the new consumer if they are going to survive in the long-term. But perhaps more importantly, adapting to Gen Z's preferences will not only win over new business, but also help protect the planet.  
Now, the only question that remains is how do fashion and retail businesses adapt?  
McKinsey notes that more than 50% of fashion decision makers believe traceability will be a top-five enabler to reduce emissions in their supply chain. However, many of these brands only have visibility over their suppliers with whom they have direct relationships – at best.  
There are solutions – like our own K3 ViJi – available that can identify areas in business' supply chains that are neither ethical nor sustainable. They can trace the lifecycle of products, from the origin of raw materials through to the finished goods, and highlight aspects that can be more environmentally friendly.  
Solutions like this will be pivotal in reshaping the fashion industry while also appealing to the new consumer. But where does that leave brands? There are many elements – be that omnichannel, AI or supply chain traceability – that need to be carefully intertwined in order for businesses to best serve all their consumers.  
Join us next time as we delve into the pressing need for a fully integrated, end-to-end system that can connect these dots together!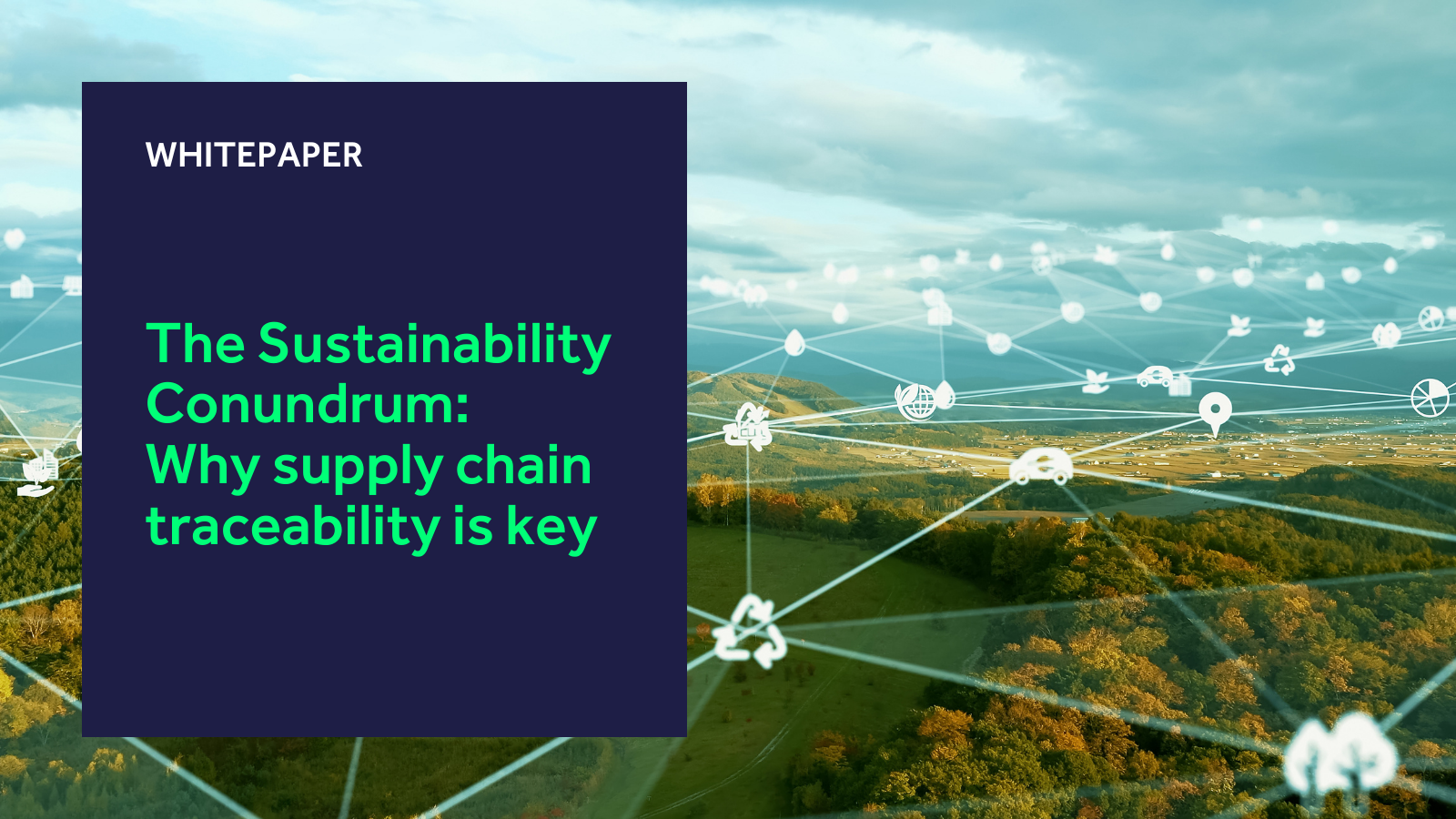 https://www.k3btg.com/wp-content/uploads/2022/03/Sustainability-Conundrum-New-Template.png
900
1600
Jordan Heal
https://www.k3btg.com/wp-content/uploads/2022/03/K3_Master_Colour_RGB.svg
Jordan Heal
2022-04-02 15:16:29
2022-04-27 12:16:22
The Sustainability Conundrum: Why Supply Chain Traceability is Key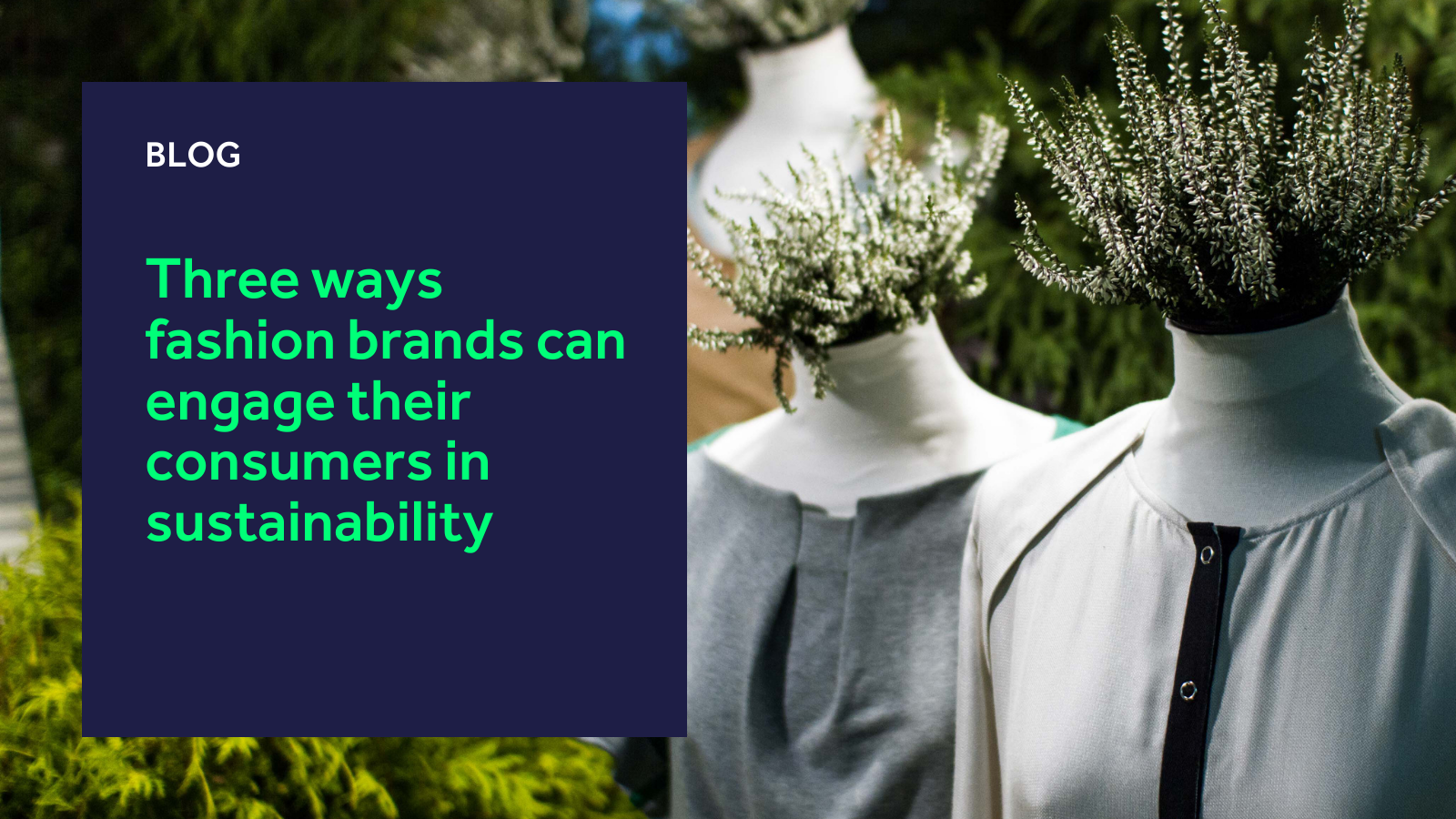 https://www.k3btg.com/wp-content/uploads/2022/02/3-ways-engage-consumers-LinkedIn.png
900
1600
Jordan Heal
https://www.k3btg.com/wp-content/uploads/2022/03/K3_Master_Colour_RGB.svg
Jordan Heal
2022-02-16 10:35:32
2022-04-07 09:21:55
Three ways fashion brands can engage their consumers in sustainability