Beneath the Drape: Everything you need to know about fashion and retail tech #4 End-to-end systems
Welcome to the penultimate entry in our 'Beneath the Drape' series where we explore the current fashion and retail technology landscape.
The purpose of the series is to analyse the technologies that are necessary for fashion retailers to remain competitive while also charting a course for where the future may lie.  
Last time, we explored the burgeoning topic of sustainability and supply chain traceability.

We concluded that fashion and retail businesses desperately need greater traceability throughout their supply chains.  
However, we also established in earlier entries that they need to adopt technologies, like omnichannel and Artificial Intelligence (AI), to better serve their customers.  
This week, we will delve into the topic of fully integrated, end-to-end systems and how they can enable brands to unify these individual threads to become truly transformative.  
Fully integrated solutions have never been more important
Over the last several years, advancements in digital technologies have radically reshaped how brands tackle both their supply and value chains. While these advancements have largely improved the fashion and retail industry, they have opened the door to a new set of challenges.  
These solutions are, typically, disconnected and siloed which often results in data being spread across disparate sources while also encouraging inefficient ways of working. What this crucially highlights is that businesses need a fully integrated, end-to-end solution.  
By adopting a fully integrated solution, businesses can unify their data sources, optimise processes, and drive profitability. And this is something that more and more businesses are starting to realise.  
For example, a recent McKinsey report revealed that more than 60% of fashion executives believe creating integrated digital processes throughout their organisations will be among their top-five areas for digitisation as they look ahead to 2025.  
But there are surprisingly few solutions available that were designed to integrate all major fashion processes from end to end. Resultantly, most businesses have to prioritise specific pain points or build custom solutions to resolve their issues.  
However, it is important that brands do not neglect the benefits of a fully integrated solution. For instance, the same McKinsey report notes that brands who adopt an integrated, digitally-enabled value chain solution could see up to a 50% increase in speed to market, up to an 8% rise in full-price sell through, and up to a 20% decline in manufacturing costs.  
End-to-end process management is key
Even before the pandemic, consumer demands changed quickly and this has only become worse over the past couple of years. Similarly, the pandemic has resulted in countless supply chain woes that have disrupted businesses all over the globe.  
While such events can't necessarily be mitigated outright, there are several steps brands can take to lessen the impact of these issues. Chiefly, they could adopt solutions that integrate various processes and data sources, like demand forecasting, to help tighten profit margins.  
In fact, according to K3's research – Fashion's Digital Tipping Point – 86% of fashion and apparel retailers believe the number one cause of internal bottlenecks is a lack of visibility over their operations.  
Indeed, there is little room for error when it comes to serving customers. Inconveniences like out-of-stock items can easily lead them astray into the arms of competitors.
As such, it is paramount that brands have visibility over exactly what stock is needed to ensure they never fail to have the right product, in the right quantities, and at the right time.  
To achieve this, businesses need a single source of real-time data to accurately monitor their resources and products.
By laying these foundations, brands can gain a competitive advantage in a world that increasingly values convenience, personalisation, and flexibility above all else.  
Put simply: fashion brands need to meet customers where they are, and fully integrated solutions, like ERPs, play a vital role here.  
It's important to remember that connecting channels with real-time data matters in both the short and long-term. Without a connected view of inventory and operations, the wider ecosystem won't be connected enough to provide a seamless customer journey.  
Integrated ERPs can resolve many challenges in the fashion industry
During our research, we quizzed respondents on what they view as the greatest benefit digital ERP solutions offer. 
There were several benefits listed but the most common was how ERP solutions can drastically speed up time-to-market.  
Indeed, integrated ERP solutions with robust product development capabilities, tailored to the fashion industry, can help standardise the pre-production processes and communications that prolong time-to-market.  
But that isn't all that ERP solutions can achieve. We also found that 81% of fashion and apparel retailers stated their belief that ERP solutions can help make the fashion industry more sustainable.  
This is inextricably tied to how ERPs enable businesses to manage their inventory better since greater stock management naturally results in less waste.  
Clearly, many businesses believe a fully integrated ERP system capable of managing processes from end to end can simplify many of the issues fashion and retail currently face.
From speeding up time-to-market and managing resources better through to gaining a single source of real-time data, there are an abundance of benefits to using digital ERP.  
But what is still missing from this equation is the ability to deliver omnichannel experiences and leverage AI.
Of course, digital ERPs that can integrate with various third-party platforms can easily achieve these additional elements.  
For example, our very own K3 Fashion offers omnichannel planning features while also tapping into the AI capabilities provided by Microsoft's Cloud for Retail since it is natively embedded into the solution.  
K3 Fashion also boasts Corporate Social Responsibility (CSR) features and provides brands with classifications and certificates on all suppliers and materials. This helps them choose the most sustainable and ethical option.  
Furthermore, we are currently working on integrating our ERP with K3 ViJi, a solution that provides supply chain traceability functionality to help brands identify areas in their operations which could be more ethical or sustainable.  
Suffice to say, there are many aspects to consider in the fashion and retail industry. Consumer demands are ever-changing and to best serve them, businesses need to tap into various tech solutions – be that omnichannel, AI, supply chain traceability or ERP.  
But remember how we introduced this series with the stat that revealed within the next decade, we will witness more technological advancements than in the past 100 years? 
We began with that because we intended to explore the current state of fashion and retail technology, but also to go beyond that and look at what the future may hold.  
So, join us next time as we take a look at how all the latest fashion and retail trends lend themselves perfectly to the metaverse!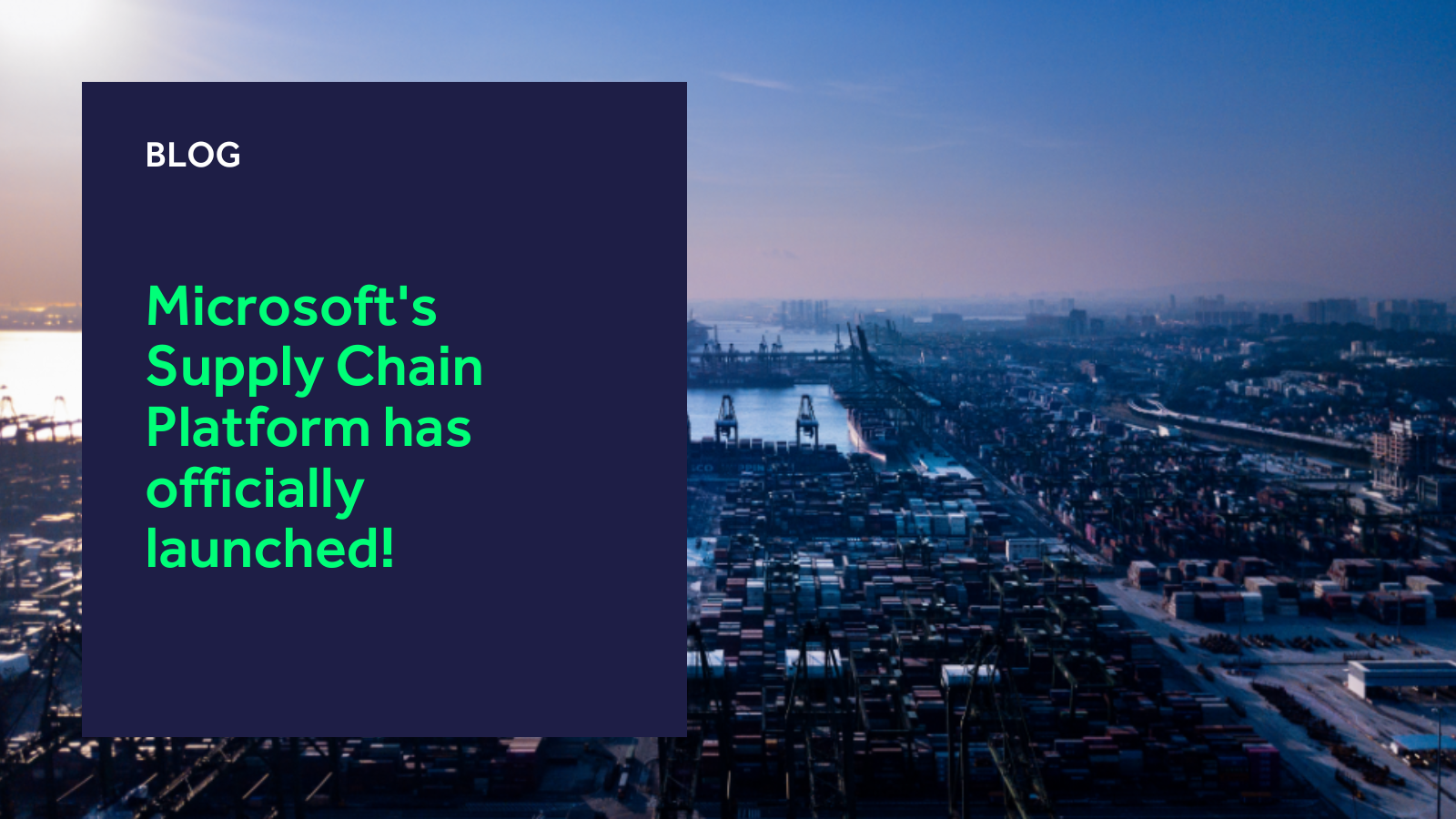 https://www.k3btg.com/wp-content/uploads/2022/11/MSFT-Supply-Chain-Platform-Blog-Header.png
900
1600
Jordan Heal
https://www.k3btg.com/wp-content/uploads/2022/03/K3_Master_Colour_RGB.svg
Jordan Heal
2022-11-17 14:58:04
2023-02-08 10:44:55
The Microsoft Supply Chain Platform has officially launched!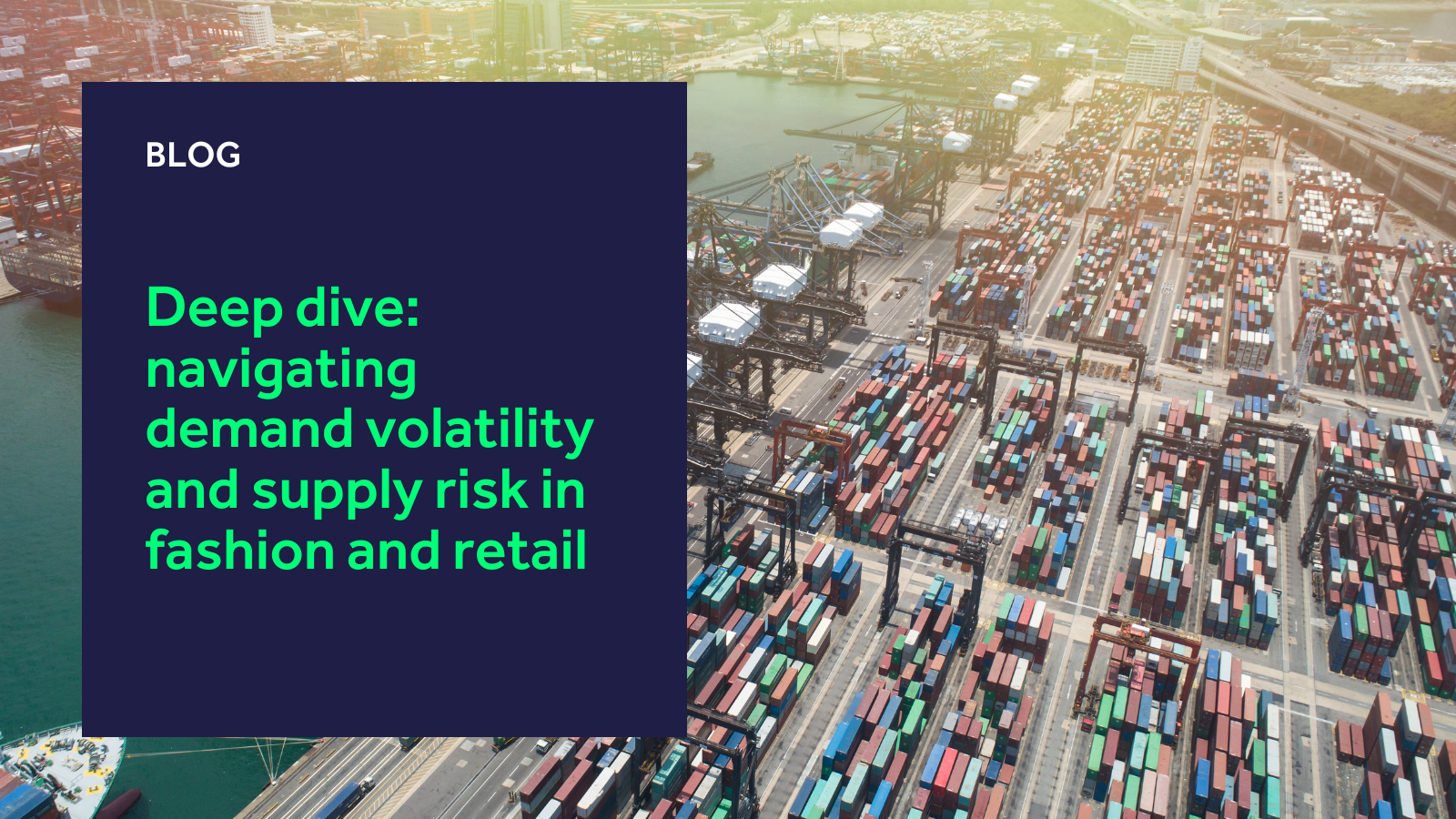 https://www.k3btg.com/wp-content/uploads/2022/09/Demand-Volatility-and-Supply-Risk-Blog-Header.png
900
1600
Jordan Heal
https://www.k3btg.com/wp-content/uploads/2022/03/K3_Master_Colour_RGB.svg
Jordan Heal
2022-09-06 10:40:19
2023-02-08 11:28:03
Deep dive: navigating demand volatility and supply risk in fashion and retail