How to approach sustainability activation with SUCCESS
Sustainability has been a major buzzword in the fashion industry in recent years. From governmental legislation to consumer habits and shopping preferences, brands are realising that the time to act is now.
In fact, 65% of fashion and retail business decision makers surveyed by K3 said that supply chain transparency is a core focus area for their sustainability efforts.
And whilst understanding which focus areas are needed to drive positive organisational change is a great place to start, knowing how to tackle these topics and navigate delivering success can be a daunting feat.
That's why we've compiled seven things you ought to consider as you approach sustainability activation with SUCCESS…
S – Sustainability definition
At the very heart of successful sustainability activation is defining what sustainability looks like for you and your business. To do this, we need to look at the distinction between Corporate Social Responsibility (CSR) and Environmental, Social and Governance (ESG) objectives. Whilst they are undeniably linked, they do have clear differences, and knowing which definition your business targets fall under is the first step to laying out a clear strategy.
So, what are the differences?
In sum, CSR models are centered around realistic goals that champion either environmental, ethical, philanthropic, and/or economic responsibilities. Such goals tend to be qualitatively measured in-house, with results being shared with both customers and stakeholders.
By contrast, ESG objectives take a more rigorous approach, whereby businesses are quantitatively measured by external bodies against Environmental, Social and Governance targets. ESG reporting involves disclosing data pertaining to the business's performance against its objectives, and sometimes, against legislation already in place.
If you'd like to take a deeper dive, our blog, Sustainability, CSR, and ESG: What's the difference? further evaluates key definitions and examples between the terms.
U – Understanding the regulatory landscape
Regulation in the fashion industry is constantly evolving, and the pace at which we've seen legislation passed in recent years seems far from slowing down.
Understanding which legislation is currently in place, which is ear-marked for the future, and your compliance needs are all critical components of mapping out a sustainability strategy that's going to be effective now and in the future.
Our blogs, Greener Garments, Sustainability in 2023, and AGEC Law highlight some of the major legislations that fashion brands need to be clued up on. If you're in the EU, keep an eye on the European Commission, and US-based readers shouldn't miss tracking The Fashion Act and California Prop 65 mandates.
C – Consider brand goals
Mapping out both near-term and long-term sustainability goals is another major factor of an efficient sustainability strategy.
A near-term goal to consider is evaluating your main supply chain inputs to identify weaknesses. Once identified, an action plan can be tailored to eradicate blockers. Remember, technology is your friend! Focusing on investing in the right tools that provide transparency throughout your supply chain = recognising current and future problems, ensuring you are always aware of the next challenge you need to solve.
A long-term goal would likely take the shape of projecting your transparency efforts externally, reaching sister companies, stakeholders, or directly delivered to consumers.
Remember, sustainability success is a team effort! Setting achievable and measurable goals, whether small or large, to build and sustain momentum and support is key.
C – Convince stakeholders
As we've defined sustainability, taken a deep dive into the regulations underpinning this movement, and considered brand goals – it's now time to get backing from necessary stakeholders.
It's clear sustainability is undeniably important to consumers. Our research revealed that 54% of consumers between 18 and 24 boycotted a retailer for a lack of environmental awareness. What's more, the Gen Z cohort will own a quarter of earned global income by 2030, capturing a significant chunk of spending power in the not-so-distant future.
As boardrooms consider where to invest to ensure their brands' staying power, including sustainability on their agenda is no longer a question of "can we afford to support this?" but rather, "how can we afford not to?".
For brands wanting to secure the backing of the younger generations, ignoring sustainability is simply off the table.
E – ERP readiness
Gone are the days when businesses were reliant on paper trails and inefficient manual processes. The technology revolution is here, and it's here to stay.
And whilst many businesses have basic systems in place, what they often don't realise is that working with disjointed systems actually hinders growth.
In a world where consumer demands are constantly evolving, businesses must be nimble and flexible to meet these needs. Legacy, siloed systems weren't built to adapt to an environment of constant change and are unable to provide the level of agility the modern world demands.
Enter Enterprise Resource Planning (ERP) software.
ERP solutions unite all business processes together in a single source of truth. These solutions connect data from every touchpoint of your business, enabling you to optimise processes, drive efficiencies, and futureproof your business.
Solutions such as Microsoft Dynamics 365 Finance & Operations and Business Central cover all core functions across your organisation, including commerce, finance, human resources, manufacturing, and supply chain.
With a complete solution like Microsoft's, you can look to integrate technologies that are tailor-made for your specific industry. For example, K3's solutions are built on top of D365 Business Central and D365 Finance & Operations, extending their core functionality to create all-in-one systems geared specifically for the fashion industry.
Additionally, solutions like K3 ViJi can be integrated into K3 Pebblestone and K3 Fashion, enabling brands to gain control over their ESG challenges. K3 ViJi empowers brands to onboard their supplier network, collate ESG documentation and evidence, and automatically authenticate all data – providing critical visibility across their supply chain. Equipped with this insight, brands can start to proactively identify weaknesses and decide which course of action best suits their personal ESG policies.
S – Sketch out data requirements
Another crucial step in the road to sustainability activation is knowing your data.
It's critical to have access to, and understand, the data that frames your business' starting landscape, progress, and end results. After all, measurable results will play a key role in gaining stakeholder buy-in, as mentioned above.
To sketch out your data requirements, you'll need to anticipate the requirements your teams will want to see. Distinguishing between your 'nice-to-haves', and 'must-haves' is a great place to start, as this will allow you to formalise the elements that are mission-critical to achieving your goals.
Data is great. But the right data is king.
S – Speak with one of our experts
If the above feels all too overwhelming, you're not alone.
Thankfully, our team of experts are on hand to help you kickstart your sustainability journey.  A key part of K3's mission to transform fashion and retail for good, is to support businesses throughout their digital transformation journey, including addressing their sustainability needs.
Through our direct alignment with certification bodies and our partnership with Peftrust, our traceability solution, K3 ViJi, automatically validates ESG data and provides carbon footprint analyses.
This provides brands with real-time insight to understand their supply chains and where their major issues are, empowering them to proactively take action.
If you'd like to learn more about how K3 can support your business as it embarks on its sustainability journey, get in touch with our team today.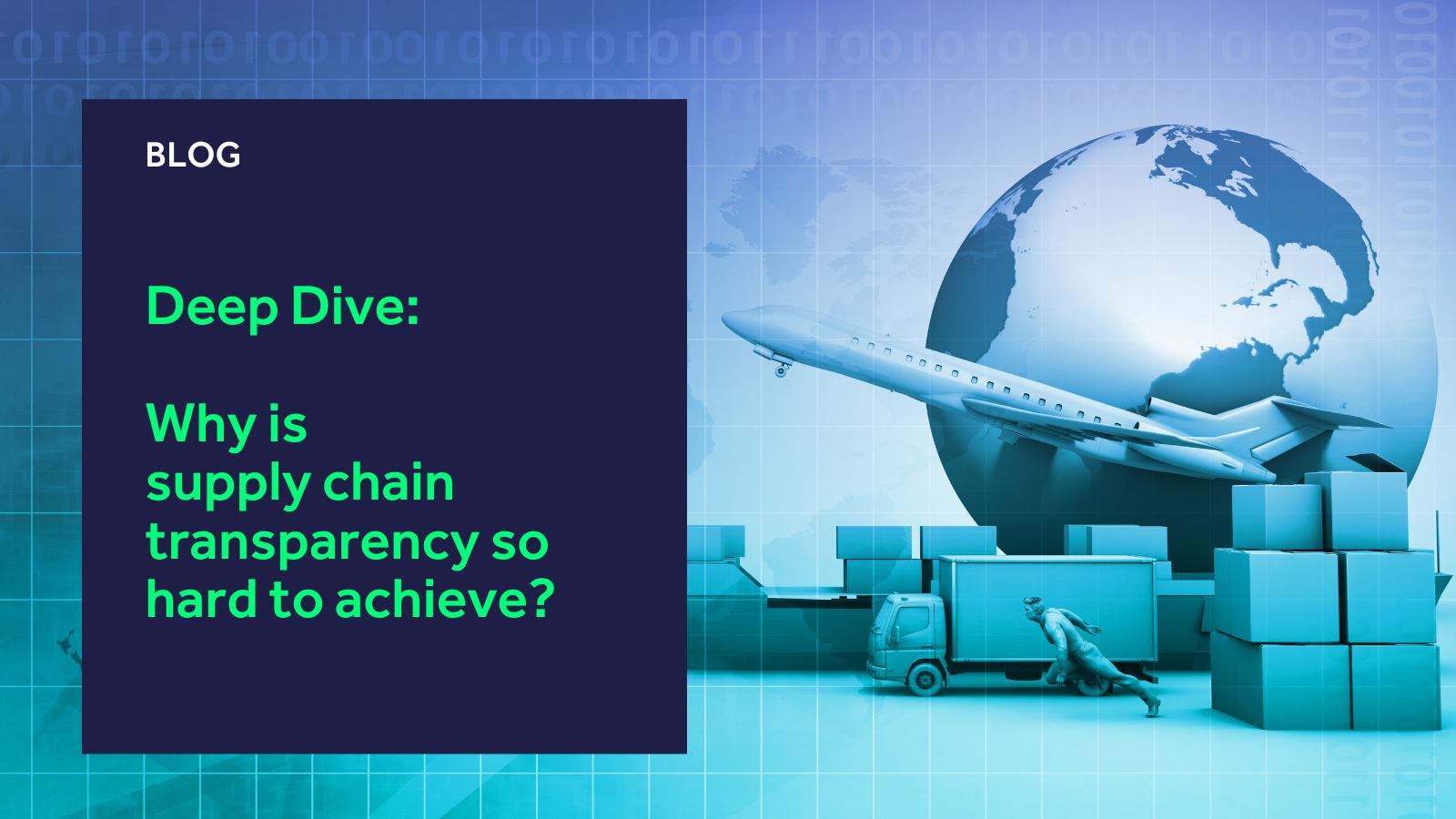 https://www.k3btg.com/wp-content/uploads/2023/08/Supply-Chain-Transparency-Blog-Header.png
900
1600
Jordan Heal
https://www.k3btg.com/wp-content/uploads/2022/03/K3_Master_Colour_RGB.svg
Jordan Heal
2023-08-09 13:31:06
2023-09-14 14:09:01
Deep Dive: Why is supply chain transparency so hard to achieve?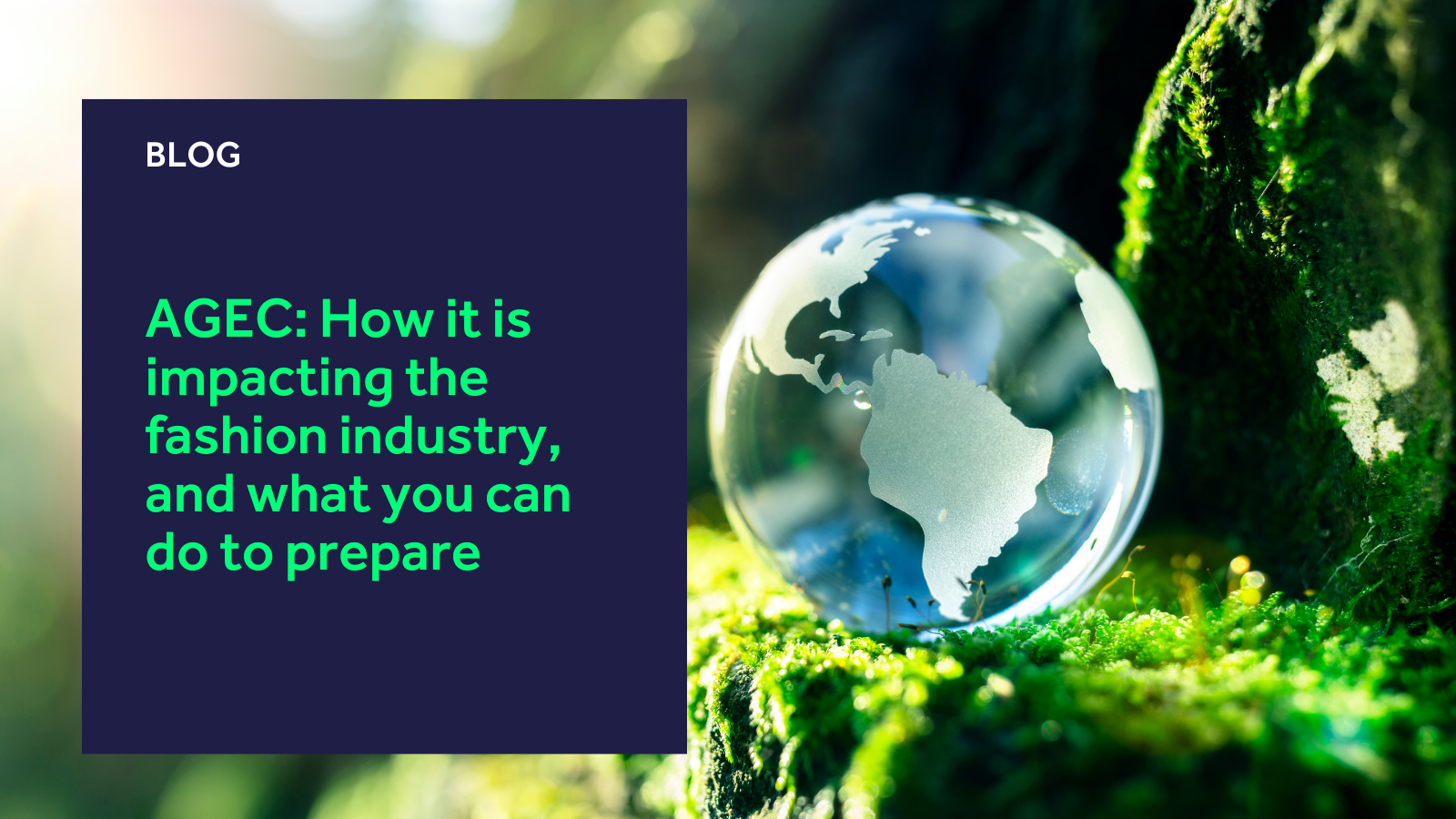 https://www.k3btg.com/wp-content/uploads/2023/04/AGEC-blog-header.png
900
1600
Jordan Heal
https://www.k3btg.com/wp-content/uploads/2022/03/K3_Master_Colour_RGB.svg
Jordan Heal
2023-04-26 15:34:18
2023-04-28 10:03:03
AGEC: How it is impacting the fashion industry, and what you can do to prepare